Chancellor Rishi Sunak will unveil the government's spending plans for the coming year later.
The Spending Review will include details on public sector pay, NHS funding and money for the devolved administrations in Northern Ireland, Scotland and Wales.
Mr Sunak will also set out the extent of the damage done to the UK economy by the coronavirus pandemic.
The government's Covid response has led to huge spending and borrowing rises.
The chancellor is expected to begin his statement at around 12:30 GMT following Prime Minister's Questions.
Some Spending Review announcements have already been trailed.
These include an extra £3bn for the NHS in England to help tackle the backlog of operations delayed due to Covid, an increase in defence spending and a £4.6bn package to help the unemployed back to work.
The government is expected to announce a cut in the UK's overseas aid budget to 0.5% of national income, down from the legally binding target of 0.7%.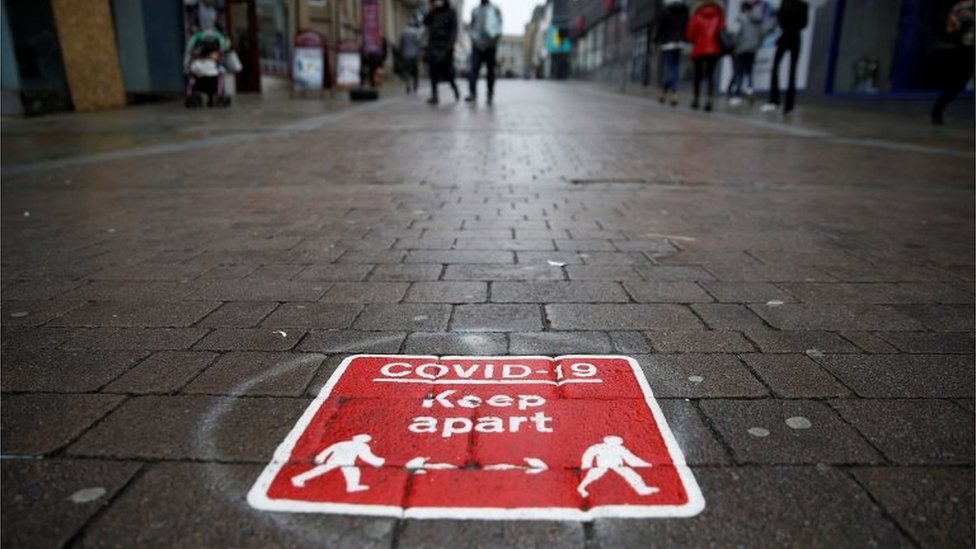 There have also been reports that the chancellor is considering a pay freeze for all public sector workers except frontline NHS staff.
Plans to change the way big spending projects are analysed – which the Treasury says is currently biased in favour of the south east of England – will be published alongside the Spending Review.
The chancellor may also choose to set aside money to tackle climate change and regional inequalities.
Devolved governments will receive money proportionate to any funding England gets in the Spending Review.
This is decided using the Barnett formula – devised by Lord Barnett, a Labour politician, in the 1970s.
"It's going to look horrible."
The simple truth about the Spending Review according to a senior MP.
The chancellor will bang the drum for his plans to keep people in jobs, or help find new ones.
Rishi Sunak will take out the metaphorical megaphone to explain how he'll allocate billions of taxpayers' cash to spend on infrastructure in the coming months.
But the headlines of the Spending Review, when governments put their money where their mouths are, won't be in any rhetorical flourishes at the despatch box, nor likely in any surprise announcements kept back as goodies for the public.
The government had intended to use the Spending Review to set out its plans for the next three years, however this was reduced to just one year due to the economic turmoil caused by Covid.
The difficult financial backdrop will dominate this year's review with the economy projected to be 10% smaller than it was pre-virus.
Tax revenues have fallen as many businesses have been forced to close and government schemes to support furloughed workers have led to soaring levels of spending.
Public borrowing is expected to rise to £372bn – compared to the £55bn the government had originally expected to borrow.