Little violence, no blatant vote-rigging and probably no surprises — Monday's presidential poll in Ghana is shaping up to be the dullest election in Africa this year. But on a continent that many experts say has slipped into "democratic recession", being uneventful marks Ghana out as a rare example where democratic principles are seen as holding steady.
"Here in Ghana, who wins, wins," said Mavis Nai, a 23-year-old working in a snack bar in Ghana's capital, Accra. Contrasting her country's electoral process with disputed polls in Africa and the recent US election, where President Donald Trump has persisted with claims of vote-rigging, she said: "Nobody is like, 'I'm not accepting it.' Anybody that wins accepts it. And anybody that loses accepts it."
In Monday's election the incumbent, Nana Akufo-Addo of the centre-right New Patriotic party, is seeking a second four-year term. He is expected to beat his opponent, John Mahama, a former president from the opposition National Democratic Congress who held office from 2012 to January 2017.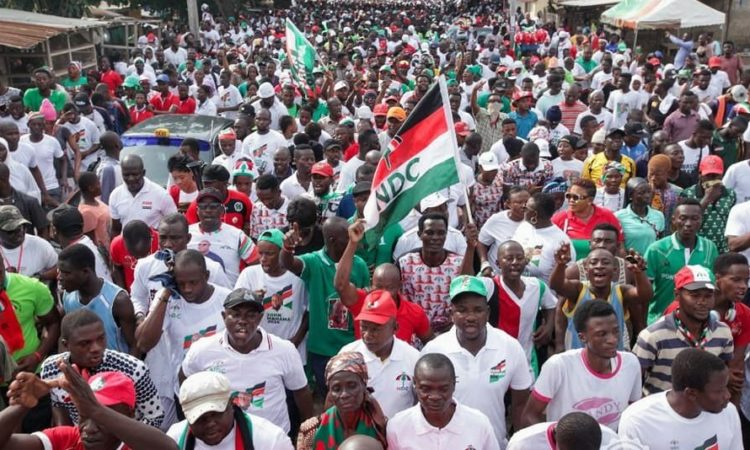 Chidi Odinkalu, senior manager for Africa at the Open Society Foundations, which gives grants to organisations promoting democracy, said Ghana had a deserved reputation for strong democratic norms. "If you look across the continent, this is the least dramatic and the most boring election — and that is an absolutely great story".
Emmanuel Gyimah-Boadi, who co-founded Afrobarometer, a polling organisation, said Ghana had a well-established two-party system in which power regularly changed hands. However, he warned against complacency, urging Ghanaians to "give democracy a good look in the mirror to capture its many flaws and imperfections".
Mr Gyimah-Boadi said both main parties needed to do more to rein in gangs of youths that they used as proxies to intimidate each other's supporters. He emphasised the corrosive effect of money on politics, saying that government access to no-strings-attached funding from oil, commercial borrowing and from China was dangerous in the absence of meaningful campaign-finance laws.
In the past, when Ghana borrowed mostly from multilateral and western donors, there were more checks on election-related spending, he said. The Mo Ibrahim Foundation, which monitors governance, ranked Ghana eighth out of 54 countries in Africa on its overall index, a broad measure of the provision of political, social and economic public goods.
However, it said Ghana's score had been slipping since 2015. Only weeks before Monday's poll, Ghana's special prosecutor, Martin Amidu, resigned after accusing the government of obstructing his probe into a controversial scheme to securitise future gold revenues. Wunpini Mohammed, assistant professor at the University of Georgia, cautioned that Ghana's democracy looked better than it actually was.
"When we talk about democracy, it should not be limited to holding peaceful elections but how the most marginalised in society benefit," she said. By that score, democracy had failed many Ghanaians, she said. "Africans have a tendency to put Ghana's democracy on a pedestal," Ms Mohammed said.
"But that's not necessarily how us Ghanaians see it." However, Mr Odinkalu contrasted Ghana's poll with a string of elections in Africa this year. Throughout the continent, incumbents had learnt how to use violence, money and constitutional tricks to game the electoral process, he said.
In Tanzania, John Magufuli won 84 per cent of the vote in October after the opposition candidate was subjected to death threats. In the same month, Alpha Condé, 82, secured a third term in Guinea in an election scarred by violence after a new constitution enabled him to reset the clock on his presidency, overriding a two-term limit.
In Uganda last week, opposition candidate Bobi Wine suspended his campaign after an escalation in violence in which at least 16 of his supporters were killed and Mr Wine was repeatedly arrested and beaten. Yoweri Museveni, 76, president for 34 years, is seeking another term after removing a constitutional age limit. In Ghana, by contrast, there had been regular peaceful changes of power since the country returned to a multi-party system in 1992, said Mr Gyimah-Boadi.
"In the minds of most politically literate Ghanaians, it has been understood that democracy is the normal form of government," he said. Mr Akufo-Addo is running on a record of perceived competence after the economy, which has benefited from the discovery of oil and high gold prices, racked up three years of growth above 6 per cent until Covid-19 struck.
The government has also won praise for its relatively strong response to the pandemic and for implementing free secondary school education, in spite of issues over quality, capacity and underfunding.
Mr Mahama's campaign has been hampered by allegations of corruption during his previous administration and memories of persistent power cuts. But his party is backed by about 40 per cent of the electorate, meaning he only needs to win in two of three swing regions, covering 20 per cent of the 17m eligible voters, to stand a chance.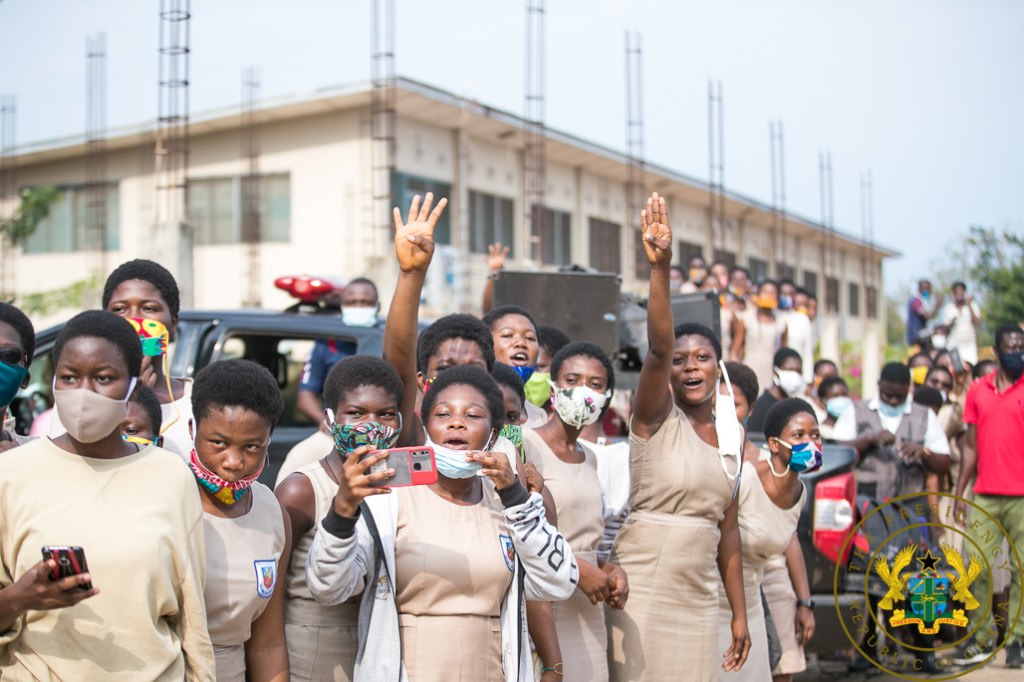 "Ghana's economy is not working for the people," Mr Mahama said recently, tapping into popular discontent at what many describe as stagnant living standards. A survey by the University of Ghana found that although party loyalty was strong, voters were prepared to switch allegiance, with 54 per cent saying they would vote according to policies and only 7 per cent saying they would do so along ethnic lines.
Mr Odinkalu said Ghana's democracy, although imperfect, was something to which other countries could aspire. "It is a political [race] so there are bound to be some bruises," he said. "But most of what you are seeing falls within the [realm] of a civil and a civilised contest."
Source: MyJoyNews