A series of powerful aftershocks have rocked central Croatia following a magnitude 6.4 earthquake on Tuesday.
The new 4.8 and 4.7 magnitude tremors struck at around 06:15 local time (05:15 GMT) on Wednesday, causing further damage to buildings.
They came as rescuers scoured the rubble in dozens of villages near Petrinja overnight, but no new victims were found.
At least seven people are known to have died in Tuesday's quake.
"This morning we were hit by the third, if not the fourth earthquake," the mayor of Petrinja, Darinko Dumbovic, told state television early on Wednesday.
"Everything that has not yet fallen is falling," he added.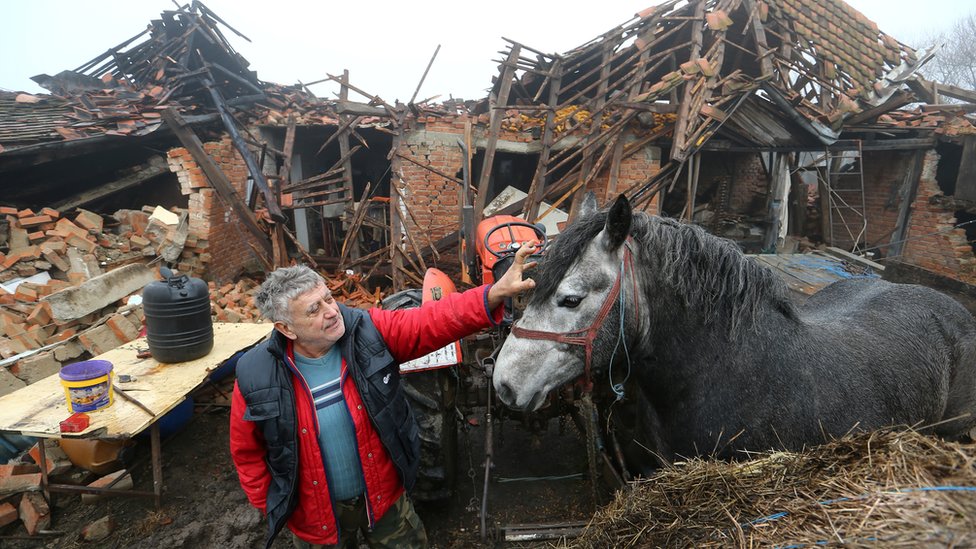 Mr Dumbovic earlier said that about half the town had been destroyed. EU crisis management chief Janez Lenarcic is due to visit the area, which is around 50km (30 miles) south of the capital Zagreb, later on Wednesday.
"At the moment, mostly winter tents, electric heaters, sleeping beds and sleeping bags are needed as well as housing containers," Ms Lenarcic wrote on Twitter. The EU is preparing to send aid to the region.
The fear of potential aftershocks meant many people were too afraid to return to their homes overnight, officials said. Some people slept in their cars or stayed with relatives in other areas. About 200 people sheltered in a military barracks.
Meanwhile, large parts of Petrinja and the nearby town of Sisak were without electricity early on Wednesday.

Bitter blow for struggling town
Croatia's president and prime minister saw for themselves the scale of damage in Petrinja within two hours of the earthquake and were united in their response.
President Zoran Milanovic compared the scene to Grozny, the capital of the Russian republic of Chechnya, which was largely destroyed during a siege 20 years ago. The prime minister said it was "clear as day" that Petrinja was no longer safe for human habitation.
It is a bitter blow for the town's people, who faced a significant rebuilding operation after Croatia's war of independence in the 1990s. More recently, they have been tackling economic devastation, with the decline of traditional industries.
Croatia's leaders have promised funds for reconstruction. But Petrinja's residents will be seeing in the new year in temporary accommodation – with little prospect of an early return home.

The US Geological Survey said Tuesday's earthquake was the largest to occur in Croatia since the introduction of modern seismic instrumentation. An earthquake of similar size occurred in 1880 near Zagreb.
A 12-year-old girl was killed in Petrinja on Tuesday after being hit by falling debris. Five people died in the nearby town of Glina, while state media reported that a seventh victim had been found in the rubble of a church in Zazina.
At least 20 people were injured in the quake, which was felt in neighbouring Bosnia and as far away as Italy.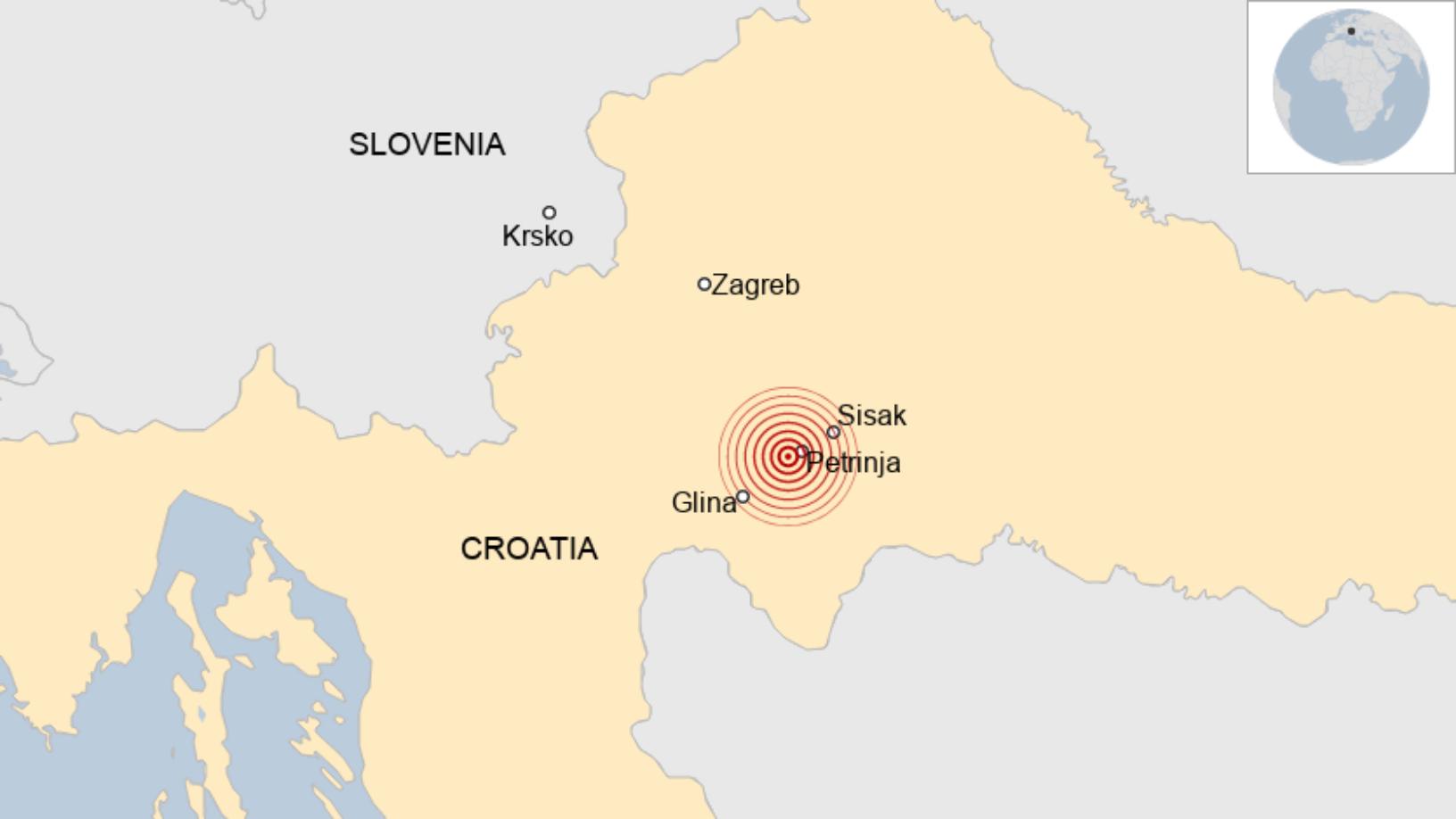 A kindergarten also collapsed in Petrinja, but it was empty at the time of the quake. In a village just outside the town, a worker told the regional broadcaster N1 that nine of its 10 houses had been destroyed.
A reporter from N1 also shared an image of a dog continuing to guard a house in the village of Majske Poljane that had been completely destroyed in the earthquake.
Earlier this year, a 5.3 magnitude earthquake hit Zagreb and caused major damage to buildings in the city.
It struck during the country's initial coronavirus lockdown, prompting fears that the virus could spread further if people gathered outside their homes.
Source: BBC News