Formula 1 champion Lewis Hamilton has been knighted in a New Year Honours list which salutes hundreds of people for their work in the Covid pandemic.
Hamilton, who took his seventh title in November, is on the list with actress Sheila Hancock, who is made a dame.
Ex-footballer Jimmy Greaves and musician Craig David become MBEs.
But it is the response to coronavirus which dominates, and an MBE for charity volunteer Anne Baker, 106, makes her the oldest ever recipient of an honour.
Mrs Baker, from Salisbury, who has been involved with fundraising for the NSPCC since the 1950s, said it was a "great surprise and great honour" to be recognised.
Ruth Saunders, aged 104, becomes an MBE for services to charity during Covid after walking a marathon to raise money for Thames Valley Air Ambulance this year.
The same honour goes to airline pilot Emma Henderson, from Moray, who set up a first class lounge experience in more than 80 hospitals across the UK for NHS staff.
There is an MBE for Mark Owen, from Clwyd, after he re-joined North Wales Police to support volunteer officers with tasks including delivering prescriptions and food parcels, and a British Empire Medal (BEM) for Catherine Fitzsimmons from Greater Manchester, a former palliative care nurse who came out of retirement.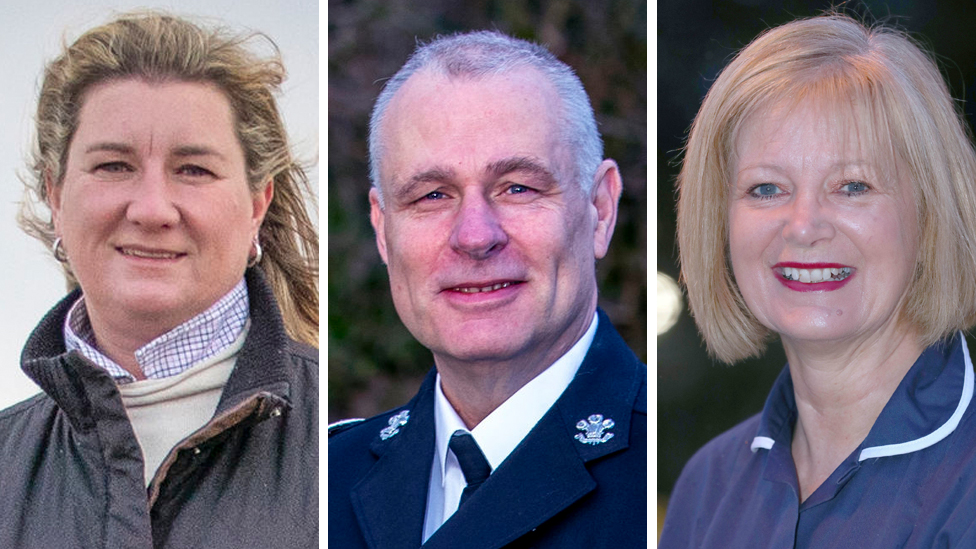 There is a BEM too for Carl Konadu, 28, who helped young people in London prepare for jobs applications during the pandemic through 2-3 Degrees, a not-for-profit group he co-founded.
The recognition for hundreds of people involved in the Covid response continues the trend set in the delayed Birthday Honours in October.
Prime Minister Boris Johnson said in a year when so many have made sacrifice, the list was a "welcome reminder of the strength of human spirit, and of what can be achieved through courage and compassion".
'Delighted and humbled'
Lewis Hamilton's knighthood comes after he equalled Michael Schumacher's title record and was voted BBC Sports Personality of the Year for a second time.
The 35 year old was made an MBE in 2008 after winning his first F1 championship.
But the Monaco-based driver was reportedly previously overlooked for the top honour amid questions about his tax arrangements. This year Motorsport UK launched a campaign with the All Party Parliamentary Group for Formula One for him to be nominated, with the organisation suggesting his business dealings had been "misunderstood".
Stage and screen star Sheila Hancock, 87, said she was "very flattered" by her damehood, adding: "I've never felt myself this sort of person… I feel I've got to prove something and work even harder, particularly in my charity area."
Among the other new dames are Jane Glover, conductor and musicologist, and Pat McGrath, described by Vogue magazine as the most influential makeup artist in the world.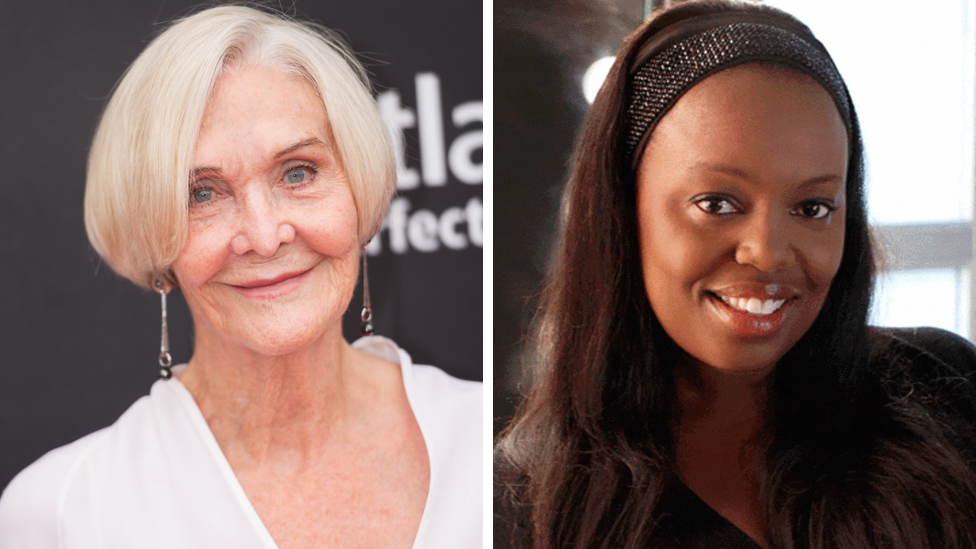 Dame Pat said she was "delighted and humbled" by the honour for services to the fashion and beauty industry and to diversity, and paid tribute to her mother for encouraging her to enter the field.
The other knighthoods include Roger Deakins, winner of this year's best cinematography Oscar for 1917; Simon Baron-Cohen, professor of autism research at Cambridge University; former Tesco boss Dave Lewis, and opera director Graham Vick.
Former Leeds Rhino player Rob Burrow, who was diagnosed with motor neurone disease in 2019, is made an MBE for services to the sport and to MND awareness.
Architect Sir David Chipperfield, whose work includes the Turner Contemporary art gallery in Margate, joins the elite Companions of Honour.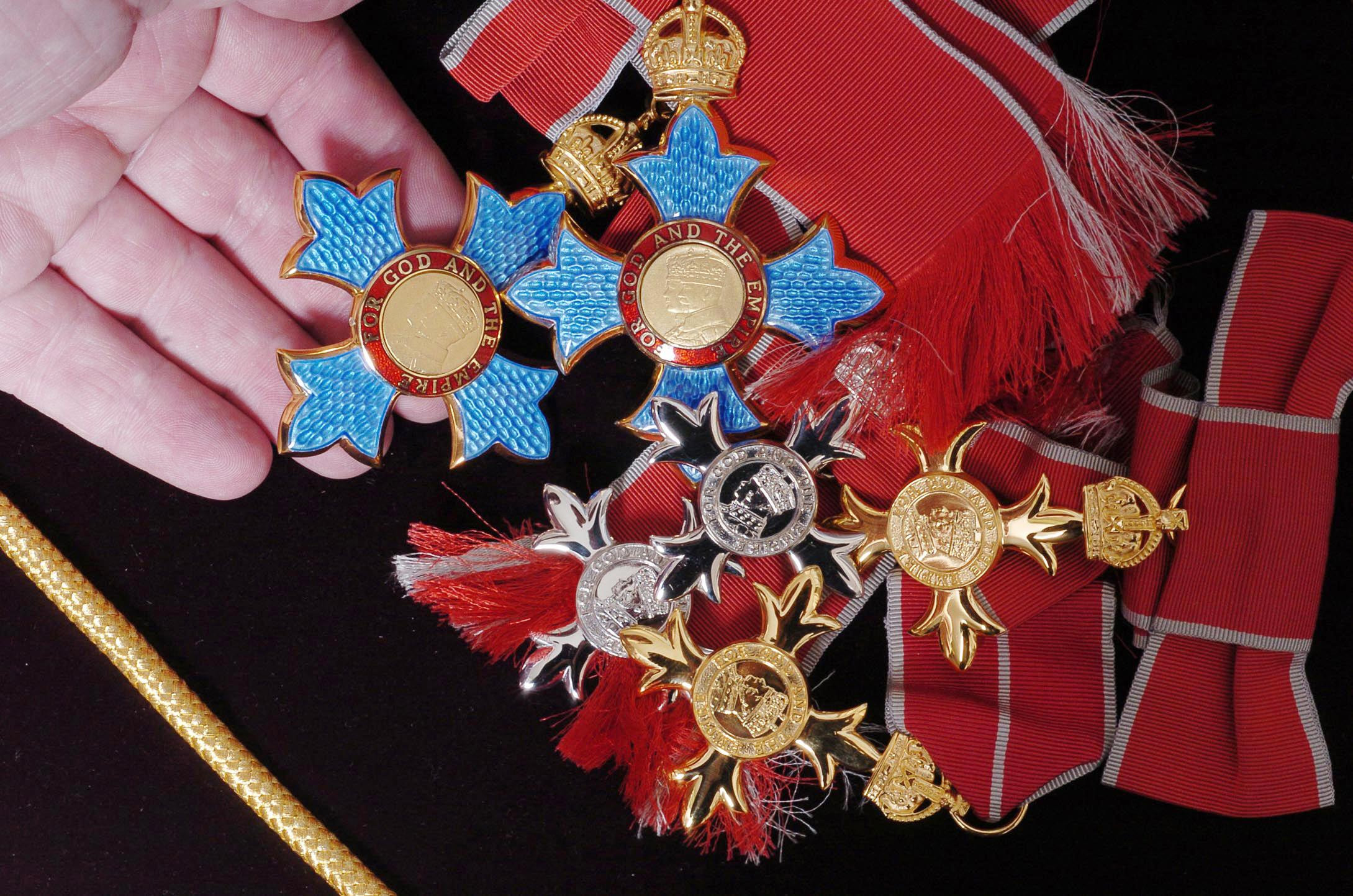 PANew Year Honours 2021
1,239Recipients
803Recognised for work in their communities
603Women (49%)
14%Ethnic minority background
1,123OBEs, MBEs and BEMs
116Dames, Knights, CBEs, Companions of Honour
Source: Cabinet Office

Famous names on the list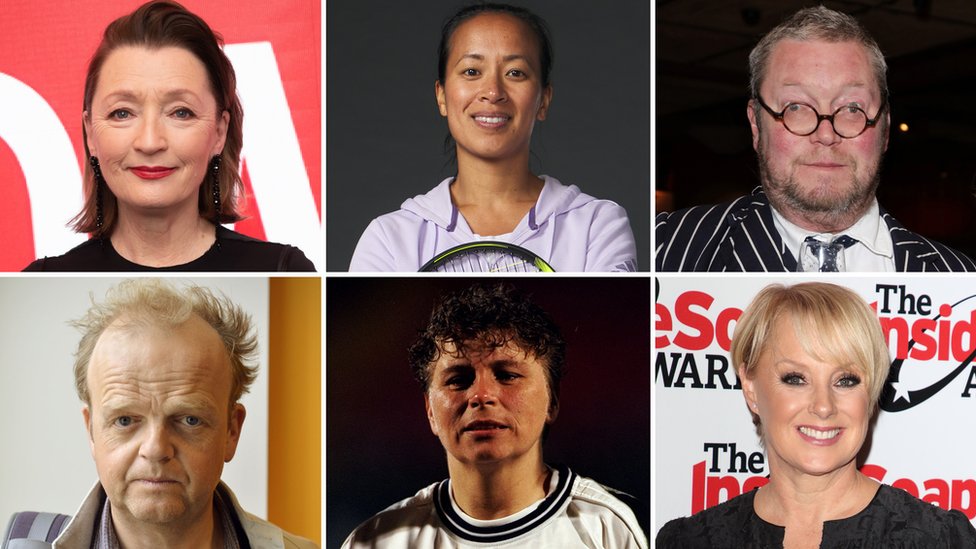 CBE
Lesley Manville. Actress. For services to drama and to charity
Anthony Tudor Browne. Children's author and illustrator. For services to literature
Bob Champion. Former jockey and founder of Bob Champion Cancer Trust. For charitable services
Michael Landy. Artist. For services to art
OBE
Nina Wadia. Actress. For services to entertainment and to charity
Jed Mercurio. Writer and Producer. For services to television drama
Toby Jones. Actor. For services to drama
Fergus Henderson. Restaurateur. For services to the culinary arts
Margot Henderson. Restaurateur. For services to the culinary arts
Natalie Clein. Cellist. For services to music
MBE
Sally Dynevor. Actress. For services to drama
Anne Keothavong Bretherton. Former British number one tennis player and Fed Cup captain. For services to tennis
Gillian Coultard. Former England captain. For services to football
Martin Samuel. Oscar nominated make-up artist. For services to international screen hair styling
Joe Simmonds. Captain, Exeter Chiefs. For services to rugby union

The youngest recipient is 20-year-old Samah Khalil, the Youth Mayor of Oldham, who receives a BEM.
Overall, 1,239 people are on the main list issued by the Cabinet Office, with 49% being women and 14% from an ethnic minority background. Some 803 people (65%) are recognised for work in the community.
The Foreign Office has announced 153 honours for recipients with an overseas connection, and separate lists cover military personnel, and gallantry awards for police, ambulance and fire staff.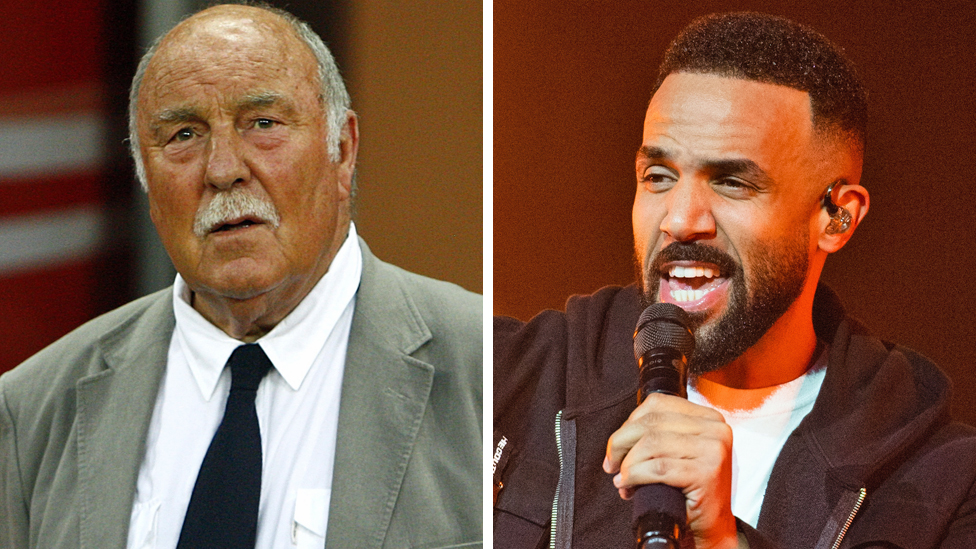 Nadim and Tanya Ednan-Laperouse, who founded the Natasha Allergy Research Foundation after their daughter died from an allergic reaction to a takeaway sandwich, both become OBEs.
And Kim Leadbeater, who helped set up a charity after her MP sister Jo Cox was murdered in 2016, is made an MBE for services to social cohesion, and combatting loneliness during Covid-19.
The MBE for Claire Throssell, from Sheffield, whose two sons were killed in a house fire started by their father, recognises her campaigning which has led to changes in family court rules.
Harry Potter publisher
Joining Jimmy Greaves among the sporting recipients is Ron Flowers, who also becomes an MBE, and was a fellow members of England's 1966 World Cup winning squad.
MBEs go to former England rugby player Damian Hopley, who founded the Rugby Players Association; Dee Bradbury, the first woman to head the Scottish Rugby Union, and Alan Curtis, the former Wales and Swansea footballer.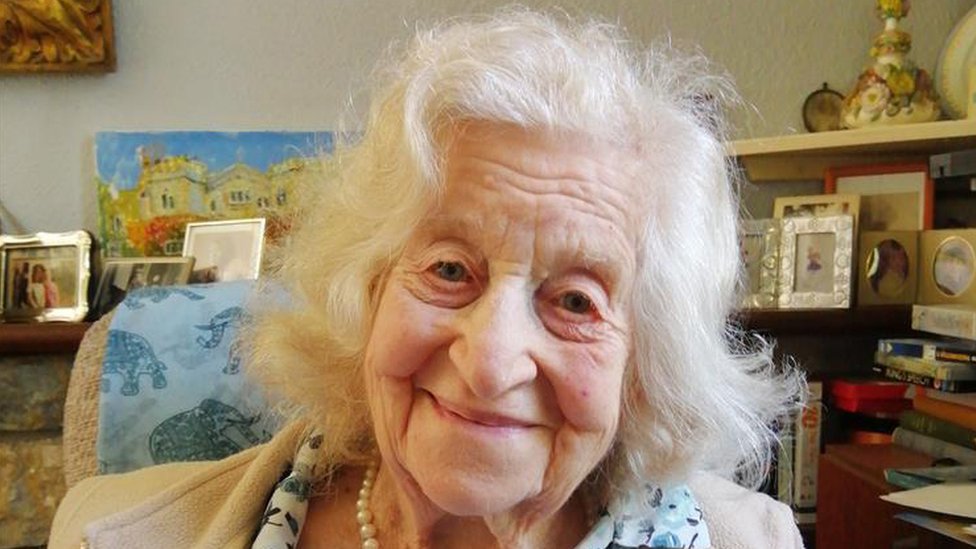 Among the political honours are a knighthood for former attorney general Geoffrey Cox and a damehood for Labour MP Angela Eagle, a former pensions minister.
Lynne Owens, head of the National Crime Agency, is among the other dames, while Wendy Williams, a former inspector of constabulary who authored a critical report into the government's response to the the Windrush scandal, is made a CBE.
Robert Chote, who chairs the Office for Budget Responsibility, is knighted.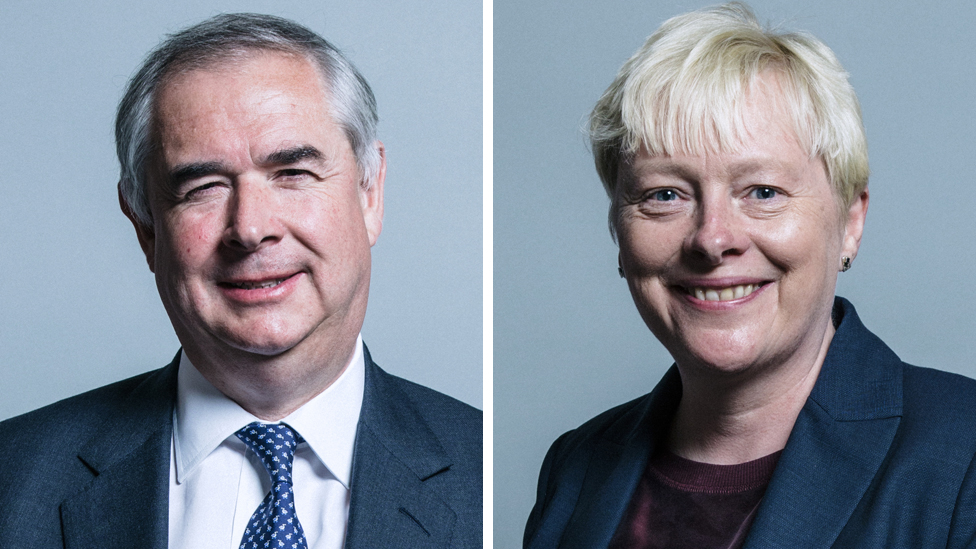 From the business world, Hays Travel boss Irene Hays has been made a dame, while Nigel Newton, who founded Bloomsbury, the publisher of the Harry Potter books, becomes a CBE.
The same honour goes to two supermarket chief executives for services to retail and the food supply chain during the pandemic – Ocado's Melanie Smith and the Co-Op's Joanne Whitfield.
Daniel Owens, from Bingley, Asda's online grocery development manager, is made an MBE after heading the work to ensure the supermarket's customers continued to receive food this year, while Sarah Cairns, from Huddersfield, a senior programme manager for the service, receives a BEM.
Sarah Joyce, from York, an optometrist for Asda, receives a BEM after working with lens providers so customers of the chain would continue to receive care.
Treats for troops
From the arts, there is recognition for Humza Arshad, a comedian and writer, known for his YouTube programmes, and Jonty Claypole, director of BBC Arts and behind the corporation's virtual arts festival during the pandemic. Both are made MBEs.
There is an OBE for Eric Robson, former chairman of BBC Radio 4's Gardeners' Question Time and an honorary president of the Cumbria Tourism organisation, who is recognised for services to tourism.
BEMs also go to London youth worker Jason Allen who has helped thousands of young people at risk from gang involvement, and Charlotte Park, from North Yorkshire, whose Treats for Troops on Tour initiative has posted more than 8,000 parcels to British soldiers overseas.
Royal Navy Lieutenant Commander Sean Heaton, a bomb expert who has overseen the disposal of 16,000 potentially explosive items in his career, has been made an MBE.
Royal Navy nurse Andrew Cooper, who this year was involved in the Covid testing of sailors on aircraft carrier HMS Queen Elizabeth and worked in an NHS hospital's emergency department becomes an Associate of the Royal Red Cross.
Among the other people recognised for their work during the pandemic are:
Prof Suneetha Moonesinghe, of University College London, whose expertise helped the NHS manage critically ill patients (OBE)
Prof Alka Ahuja, a consultant child and adolescent psychiatrist, whose pioneering use of video technology was used by the Welsh Government (MBE)
Justine Norris, a Kent-based community mental health occupational therapist, whose resource pack was adopted by NHS Trusts and hospitals across the world (MBE)
Northern Ireland fire officer Karen McDowell whose whose LGBTQ training work has informed other organisations (MBE)
Kirsty Baird, from Edinburgh, who was behind the Follow the Rainbows charity single (BEM)
Nadeem Khan from Sheffield, who continued working as an adviser for homeless charity Shelter after he was stuck overseas (BEM)
The release of the list comes after the honours system faced criticism this year over its association with Britain's colonial past – most recipients have titles linked to the Order of the British Empire.
Shadow education secretary Kate Green – who herself has an OBE – this month described the wording of the title as "offensive and divisive".
And Welsh actor Michael Sheen revealed this week that he handed back his OBE so he could air his views about the monarchy without being a "hypocrite".

The honours system
Commonly awarded ranks:
Companion of honour – Limited to 65 people. Recipients wear the initials CH after their name
Knight or Dame
CBE – Commander of the Order of the British Empire
OBE – Officer of the Order of the British Empire
MBE – Member of the Order of the British Empire
BEM – British Empire Medal