While the UK government had been warning of some disruption to trade as the new UK-EU relationship began at the beginning of 2021, some of the consequences seem to have taken people by surprise.
Here are five of the outcomes that have been in the news so far this year.
1. Ham sandwiches confiscated
UK lorry drivers filmed at the Dutch border appeared surprised to have had their sandwiches confiscated.
They had just disembarked from a ferry to the Hook of Holland.
Trade restrictions cover not only the items in the back of the lorry.
UK government guidance says: "Drivers travelling to the EU should be aware of additional restrictions to personal imports.
"You cannot bring POAO (products of an animal origin) such as those containing meat or dairy (eg a ham-and-cheese sandwich) into the EU."
2. Deliveries to Northern Ireland suspended
There has been confusion about customs declarations on parcels going from Great Britain to Northern Ireland, with some retailers, such as John Lewis, suspending deliveries.
"There is significant cause for concern from both businesses and consumers," Northern Ireland Economy Minister Diane Dodds wrote in a letter to the UK government.
Goods going from Great Britain to Northern Ireland – which are deemed to be at risk of ending up in the Republic of Ireland – may have to pay a tariff.
And either way, a customs declaration may be needed to say what the final destination is.
On New Year's Eve, the UK government announced a grace period that meant parcels valued at less than £135, going from Great Britain to Northern Ireland, would not need customs declarations until at least April.
But there still seems to be confusion among some retailers.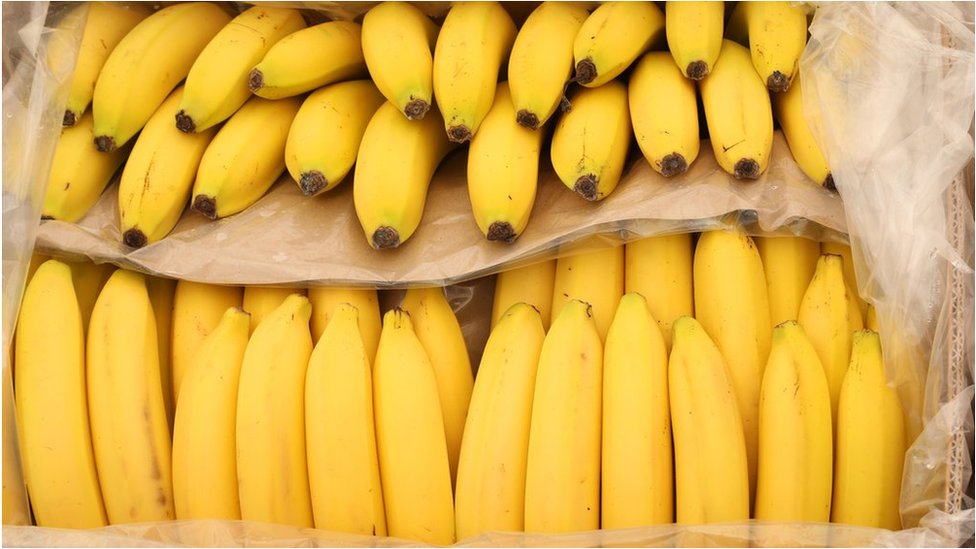 3. Tariffs charged on Ghana bananas
While the UK government managed to roll over most of the third-country trade deals it had as part of the EU, that did not include Ghana's.
Labour MP Gareth Thomas told the Commons on Monday: "The government's dismal treatment of Ghana – a key Commonwealth ally – is particularly surprising," criticising the UK negotiators for turning up to talks late and poorly briefed, meaning no deal had been done.
He added the upshot of the failure to do a deal was cocoa, tuna and bananas arriving in the UK faced heavy tariffs (or import taxes), with that already having happened to two shipments.
Last week, the first of those shipments was mentioned in the House of Lords, after it emerged a tariff of £17,500 had been charged at Portsmouth on bananas from Ghana.
4. Cannabis oil prescriptions not recognised
Parents of children with severe epilepsy said they had no longer been able to cash their prescriptions for a particular medicinal cannabis oil from the Netherlands.
Bedrocan oils used to be dispensed in the Netherlands against UK prescriptions.
But Hannah Deacon, whose campaign to have the oil prescribed for her son, Alfie Dingley, helped bring about the legalisation of medicinal cannabis in the UK, told BBC News her prescription was now "not recognised" by the Dutch authorities.
The health secretary told BBC News he was working with the Dutch government and the Home Office to find a solution.
But Ms Deacon criticised the UK government for not having engaged with the Dutch earlier.
Son 'may die after Brexit stops cannabis medicine from Netherlands'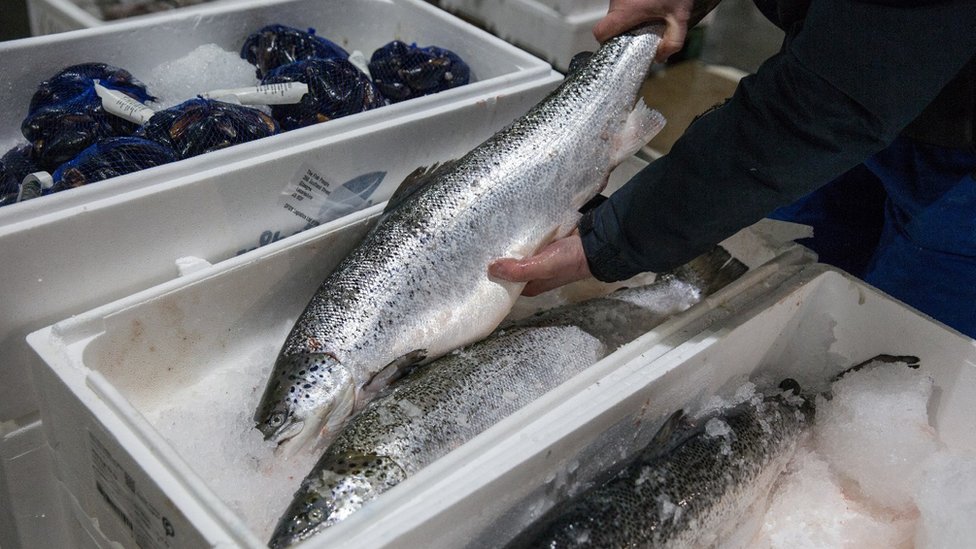 5. Scottish seafood held up at borders
Scottish seafood exporters say their shipments to the EU are being held up by red tape in both Scotland and France.
The Scottish Seafood Association said the delays were due to the need to check entire trailers rather than just samples.
Lorries had been backlogged in Boulogne, it said.
And the situation was likely to worsen as traffic increased.
Delays in Scotland, meanwhile, are due to the time it takes to secure an export-health certificate for both wild and farmed salmon.
The UK government said it was aware of "a small number of issues… due to some information not being entered correctly into UK and French systems".
Source: BBC