Here are five things you need to know about the coronavirus pandemic this Tuesday evening. We'll have another update for you on Wednesday morning.
1. Patel backs police enforcing rules
Home Secretary Priti Patel has said while most people are doing the "right thing and staying at home", a minority is "putting the health of the nation at risk". Speaking at a Downing Street news conference, she backed police officers in enforcing the regulations. She said that "far too often" they were risking their own health and lives by coming into close contact with people, "including those who deny the very existence of coronavirus". The latest government figures show 45,533 more people have tested positive for Covid in the UK, with another 1,243 deaths within 28 days of a positive test. And 2,431,648 people have now received a vaccine in the UK.

2. 2020 had most excess deaths since World War Two
The coronavirus pandemic has caused excess deaths to rise to the highest level since World War Two. It refers to the number of deaths over what would be expected, based on the average over the previous five years. There were nearly 697,000 deaths in the UK in 2020 – nearly 85,000 more than would be expected under that measure. Matthew Reed, of the end-of-life care charity Marie Curie, said the focus on Covid should not hide the fact there has been a "silent crisis" of deaths at home, with people dying prematurely of other causes. The UK's most senior police officer has warned that lockdown rule-breakers are more likely to be fined as Covid laws will be enforced "more quickly".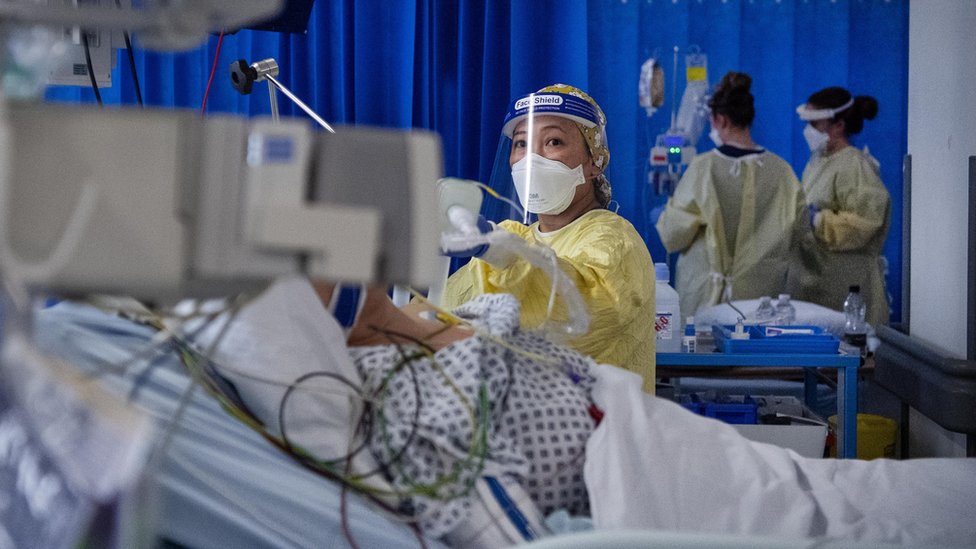 3. Children's food parcels criticised
Concerns have been raised about the supply of food parcels being provided during lockdown for children on free school meals in England – with footballer Marcus Rashford among those speaking out. He shared images of what appeared to have been parcels sent out, saying they were "just not good enough". The prime minister's official spokesman said Downing Street was aware of the images and that the contents of those food parcels were "completely unacceptable". Read more here about what those on free school meals are entitled to. Rashford had campaigned for food to be provided to children entitled to free school meals over the summer holidays.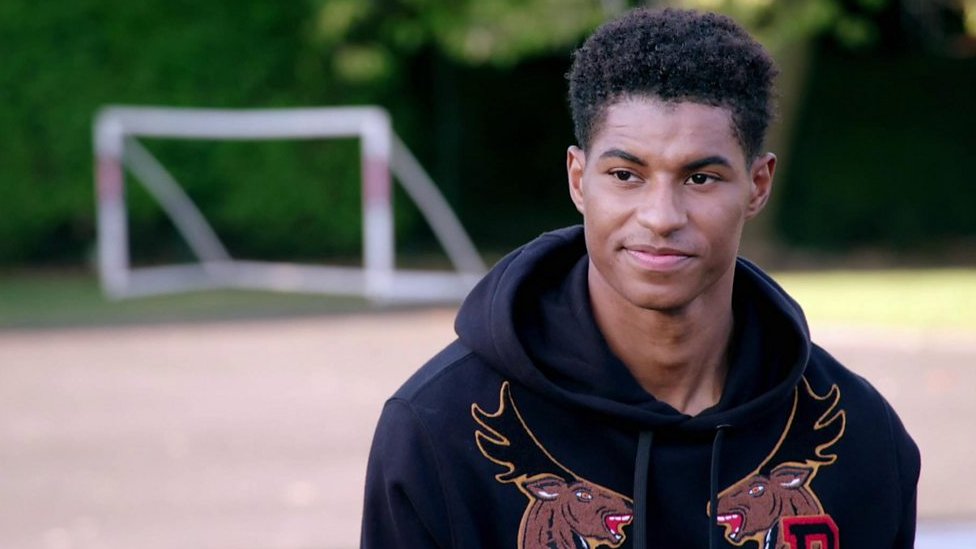 4. Scotland lockdown 'unlikely' to ease
Scotland's First Minister Nicola Sturgeon has said the country's current lockdown is "very unlikely" to be lifted at the end of the month. A review of the restrictions is due to be carried out at the end of January, but she said it was possible there would be no easing at that point. More than 5,000 people have now died in Scotland after testing positive for the virus. Ms Sturgeon said the figures were a reminder of the toll the virus had taken, with every death causing heartbreak to friends, families and loved ones across the nation.

5. Sir David Attenborough receives vaccine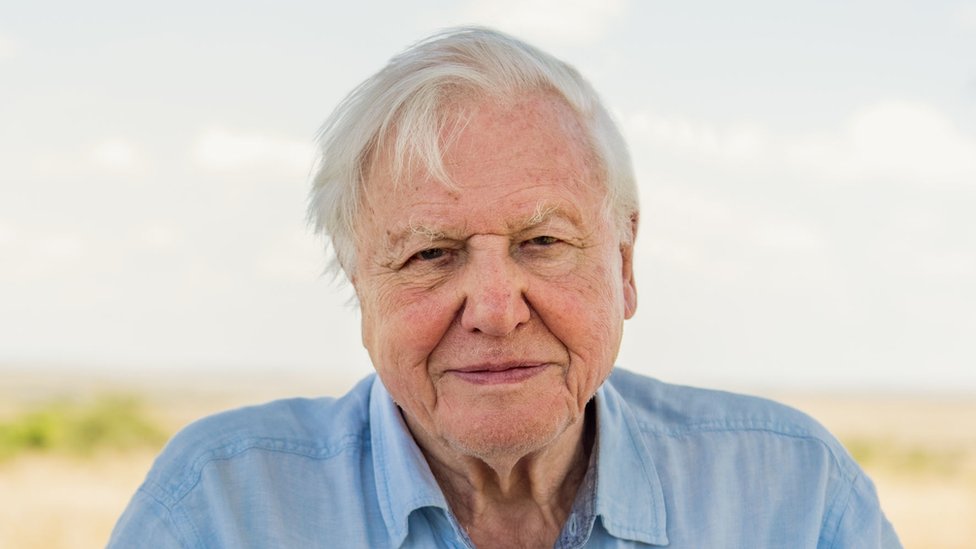 Sir David Attenborough has had the Covid-19 vaccine, his representative has confirmed. He's the latest well-known person to say they have been vaccinated – a few days ago it was the Queen and Duke of Edinburgh. It's not known which of the two vaccines currently being used in the UK he was given, or exactly when he had it. There are now three vaccines approved for administration in the UK – Oxford-AstraZeneca, Pfizer-BioNTech and Moderna, although supplies of the latter are not expected to arrive until spring. You can read more about the vaccine – and when you might be eligible to have it .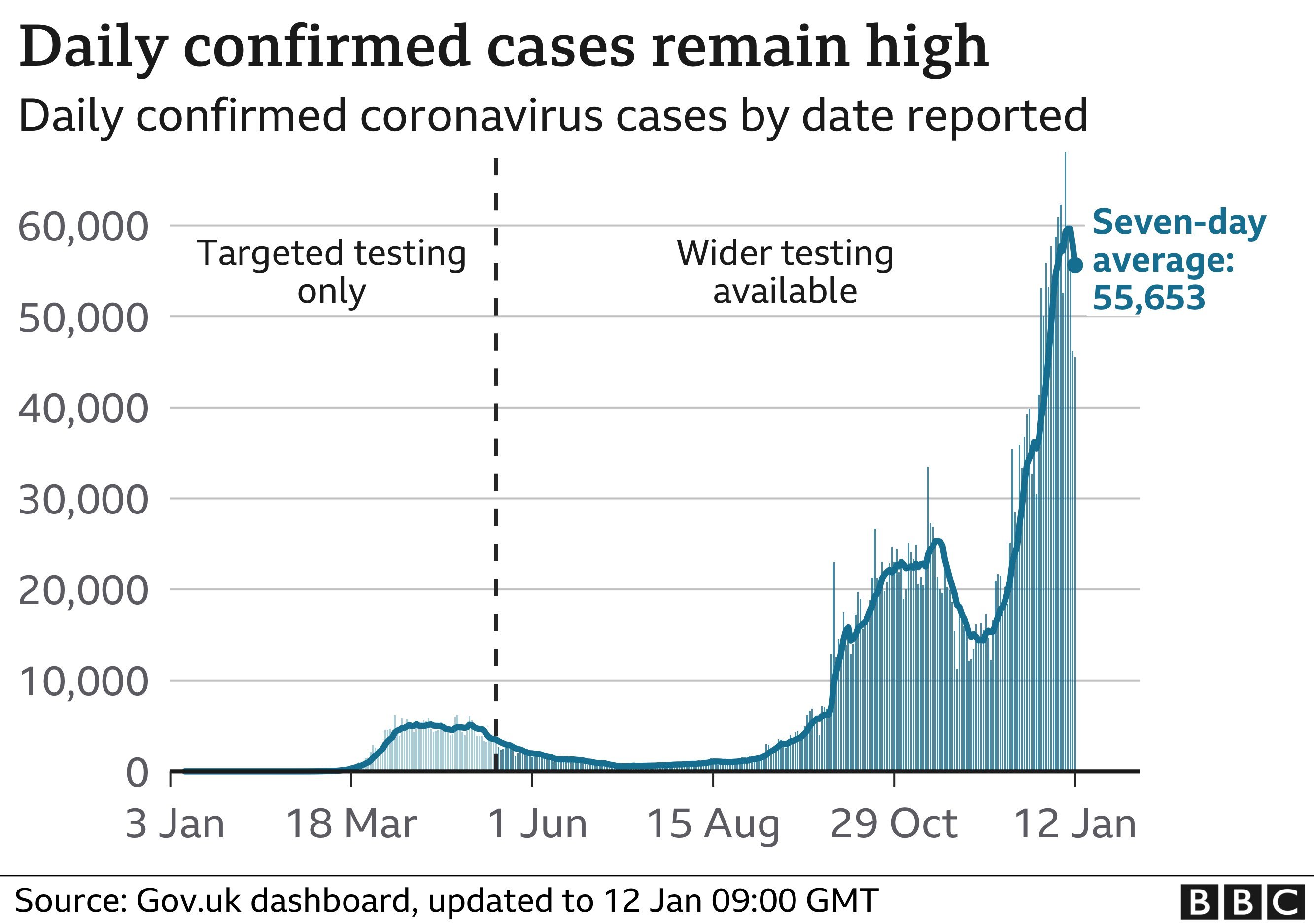 Get a longer news briefing from the BBC in your inbox, each weekday morning, by signing up here.
And don't forget…
Find more information, advice and guides on our coronavirus page.
Plus, read about life on the NHS frontline as part of an emergency ambulance crew dealing with Covid cases.
Source: BBC