Consumers who use claims management companies will collectively save £10m a year under plans to cap fees, according to the City regulator.
These companies, known as CMCs, represent people who believe they are mis-sold financial products such as insurance or payday loans.
They have been accused of profiteering, with some charging customers more than 40% of eventual payouts.
The Financial Conduct Authority (FCA) wants to limit charges to 30% or less.
A group representing claims companies said the plans were an "assault" on the ability of CMCs to act on behalf of consumers.
Longstanding concerns
Consumers can take any mis-selling complaints directly to a company, and subsequently to the Financial Ombudsman Service, without charge.
Millions of people have done so, and have received compensation for a range of mis-sold products such as payment protection insurance (PPI) and payday loans.
Packaged bank accounts, savings and investments, and pensions have been other areas of complaints, according to the regulator.
CMCs have advertised heavily and have taken on the cases of those happy to use their services for a fee, rather than making their own claim.
The companies say they deal with complicated issues and take the stress out of the process for customers.
However, consumer groups have long argued that some CMCs' fees are excessive.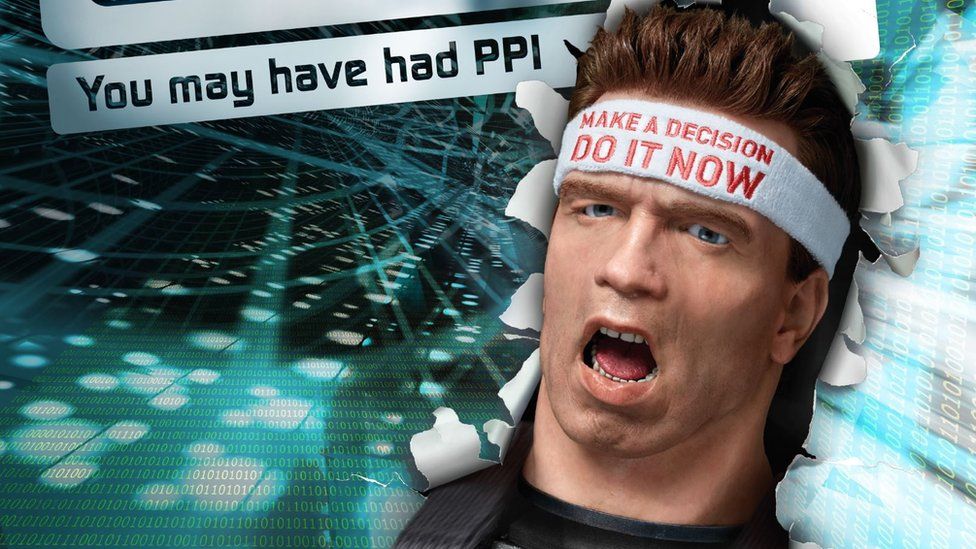 The FCA, which took over regulation of the sector from the Ministry of Justice in April 2019, has already set a 20% limit on fees for any PPI claims.
Now, it is proposing that there is a sliding scale of maximum fees that FCA-regulated CMCs can charge for non-PPI claims:
Payouts up to £1,499: 30% can be charged, up to a maximum fee of £420
Payouts up from £1,500 to £9,999: 28% can be charged, up to a maximum fee of £2,500
Payouts of between £10,000 and £24,999: 25% can be charged, up to a maximum fee of £5,000
Payouts of between £25,000 and £49,999: 20% can be charged, up to a maximum fee of £7,500
Payouts of £50,000 or more: 15% can be charged, up to a maximum of £10,000
Companies would also be required to make these charges clearer to customers and explain that there are free alternatives to using their services.
Sheldon Mills, executive director of consumers and competition at the FCA, said: "Consumers can experience harm when they do not understand the nature of the service CMCs provide and where they are charged excessive fees. The proposals we have announced are designed to address this."
'Assault'
But Sara Williams, who runs the Debt Camel blog, said there were still questions over the extent of labour required by the CMCs to charge these fees – which at times involved little more than sending letters.
The Alliance of Claims Companies and Professional Financial Claims Association, said they were not automatically opposed to price caps, but the proposals were a "further assault" on the ability of CMCs to act on behalf of consumers.
"These proposals as they stand would severely limit the ability of consumers to engage a third party CMC to help them seek justice for the financial wrongdoings of lenders, that in many cases the regulator itself has failed to spot or stop before it caused widescale consumer detriment," said Simon Evans, the alliance's chief executive.
The proposals will go to consultation until late April, with decisions on if, and when, to implement them being made in the autumn.
SOURCE: BBC