People have been taking part in a national clap to honour Captain Sir Tom Moore.
Prime Minister Boris Johnson led the tributes to the 100-year-old fundraiser who died with coronavirus on Tuesday.
Residents of Marston Moretaine in Bedfordshire, where Capt Sir Tom lived, also joined in the applause.
The centenarian's family said they were "incredibly touched" by the event and "taking part with huge love in their hearts". Capt Sir Tom won the nation's hearts with his fundraising walk which took in 100 laps of his garden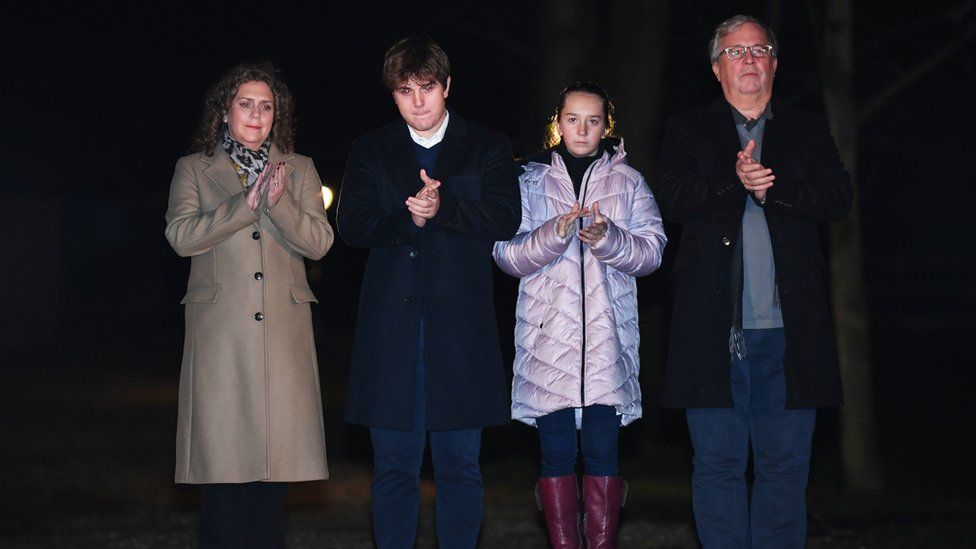 The Army veteran won the nation's affections by walking 100 laps of his garden last spring during the first coronavirus lockdown, raising money for NHS Charities Together.
Capt Sir Tom tested positive for Covid-19 last week. His family said due to other medication he was receiving for pneumonia, he was unable to be vaccinated.
He had initially set out to raise £1,000, but he eventually raised £32,794,701 – which totalled £39m with Gift Aid – from more than 1.5 million supporters, and was knighted by the Queen in July.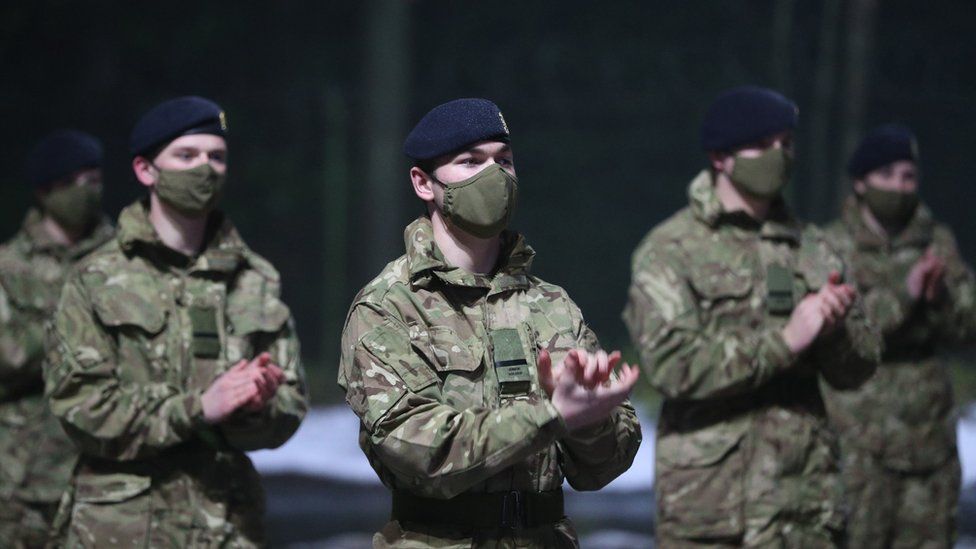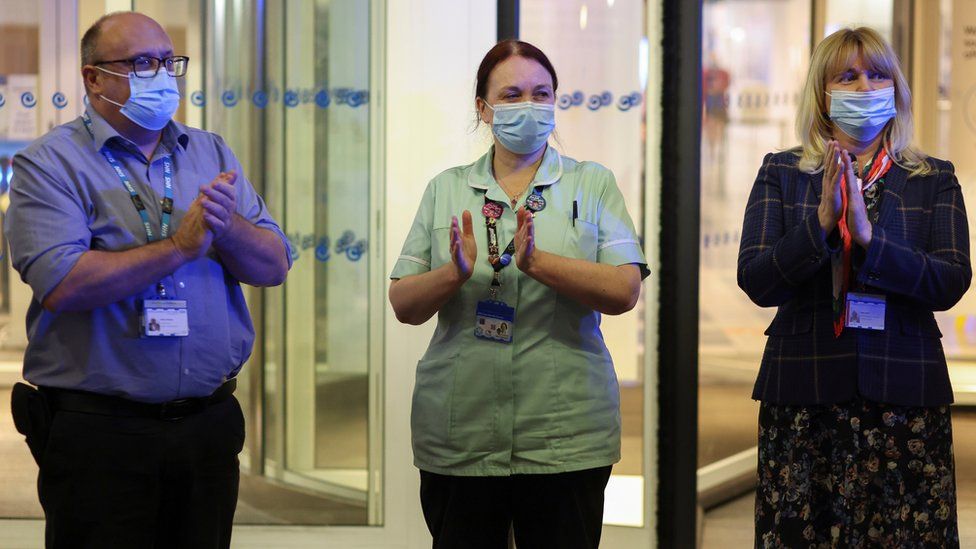 At the daily Downing Street briefing shortly before the clap, Mr Johnson urged people to join in the event to reflect Capt Sir Tom's "spirit of optimism".
"Let's also clap for all those he campaigned for – our brilliant NHS staff and care workers – and let's do everything we can to carry on supporting them," he said.
"Because if we stay at home, protect our NHS and save lives then, in the words of Captain Tom, tomorrow will be a good day."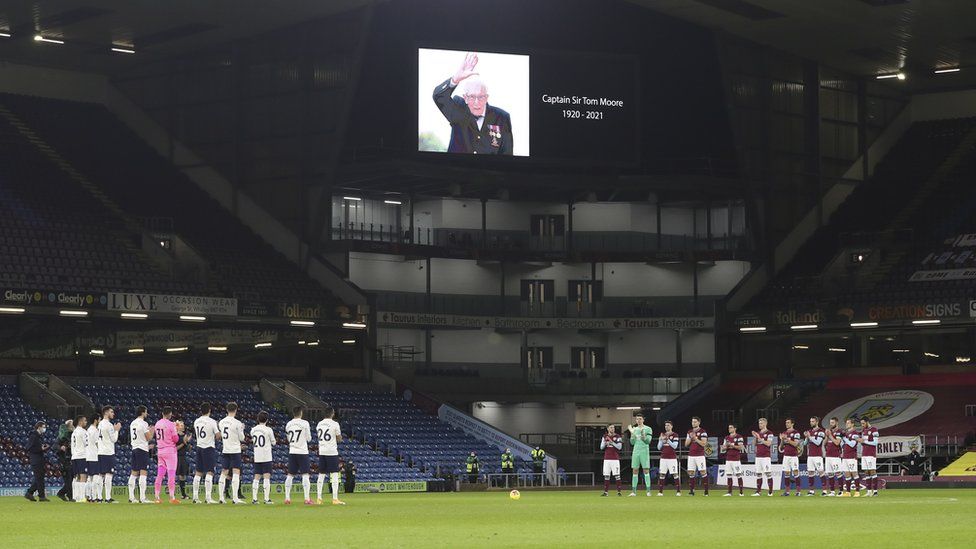 At Bedford Hospital, nurses and doctors directly involved in the care of Capt Sir Tom joined the national clap to celebrate his life.
Hospital leaders said the centenarian was a "source of huge inspiration and pride" and announced plans to create a memorial for him at the site.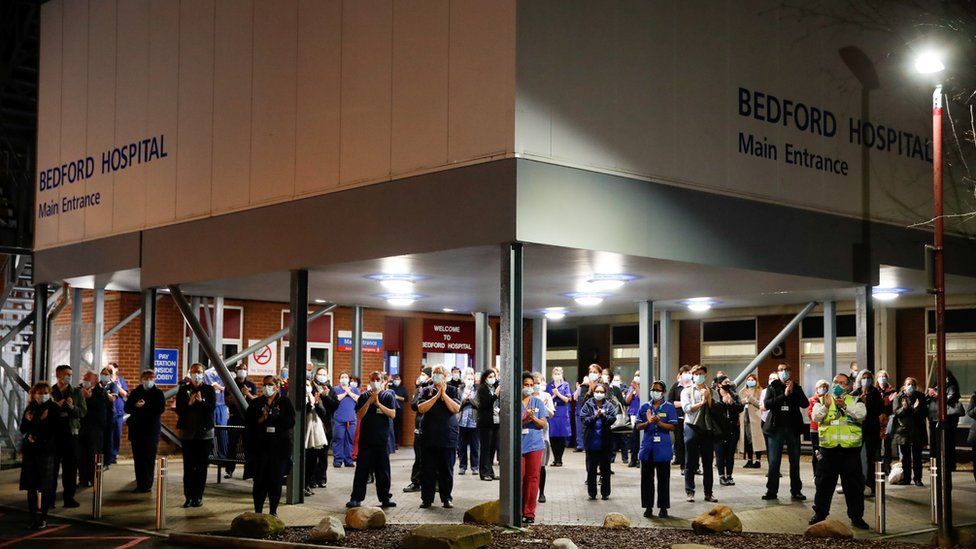 Simon Linnett, chairman of Bedfordshire Hospitals NHS Trust, said: "He raised millions of pounds which will give huge benefits to colleagues and patients.
"But more than that was the contribution he made to raising the morale of staff in the NHS and the public – he was a source of huge inspiration and pride."
Source: BBC