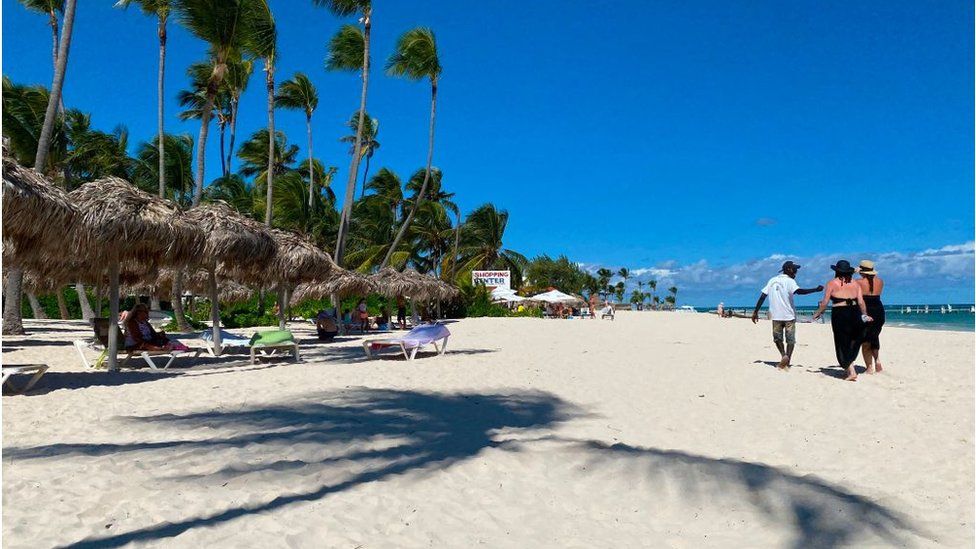 Teletext Holidays is being investigated following complaints it has failed to refund people for trips that have been cancelled by the Covid-19 pandemic.
The Competition and Markets Authority has launched a probe after hundreds complained they had not received refunds for cancelled package holidays.
"We'll be engaging with Teletext to establish whether the law has been broken," said CMA head Andrea Coscelli.
"We will take further action if necessary," he added.
Some people who complained about the online holiday firm reported they were promised refunds for package holidays by a certain date, only to have the date pushed back.
"We understand that the pandemic is presenting challenges for travel businesses, but it is important that the interests of consumers are properly protected and that businesses comply with the law," said Mr Coscelli.
Consumer group Which? said it was also still hearing from customers of Teletext Holidays about delays to refunds for cancelled trips.
Teletext Holidays is the trading name of Truly Travel, a subsidiary of Truly Holdings.
The firm said it was working "as quickly as possible" to process refunds.
"Despite the adverse conditions that the travel industry faces and the lack of industry-specific support provided by the government, the business continues to work hard to process refunds as quickly as possible and will work closely with the CMA in order to reach a satisfactory outcome for all our customers as quickly as possible."
Your rights
If your travel company cancels a package holiday for any reason, it has to give you a full refund by law within 14 days.
Similarly, if you booked a flight (which was departing or arriving in an EU country or the UK or on an EU or UK airline) through a holiday company and the flight was cancelled, you must be reimbursed.
But many people have been left waiting months for a payout during the pandemic as travel firms face a cashflow crisis.
Since the start of the pandemic, the CMA has written to more 100 package holiday firms to remind them of their obligations to comply with consumer protection law.
It has arranged refund commitments from a number of holiday firms, including Love Holidays, Lastminute.com, Virgin Holidays, TUI UK, Sykes Cottages and Vacation Rentals.
LoveHolidays agreed to refund more than £18m to 44,000 customers who had holidays cancelled over coronavirus. It has committed to repay customers in full by March 2021.
Meanwhile, Lastminute.com agreed to pay £7m in refunds to more than 9,000 customers by the end of January.
The CMA is also investigating whether airlines have breached consumers' legal rights by failing to offer cash refunds for flights they could not lawfully take due to the pandemic.
If it finds that any firm has broken consumer protection law, it can take court action.
Source: BBC