Here are five things you need to know about the coronavirus pandemic this Friday evening. We will have another update for you tomorrow morning.
1. UK Covid-19 infections fall
Data from the Office for National Statistics suggests that coronavirus infections in the UK are back to levels seen at the end of last summer, with about one in 1,000 people infected. In the week to 24 April, infections fell in all four nations of the UK and were 20 times lower than in January. Elsewhere, a new UK study has found very small numbers of people have been admitted to hospital with Covid several weeks after having one vaccine dose.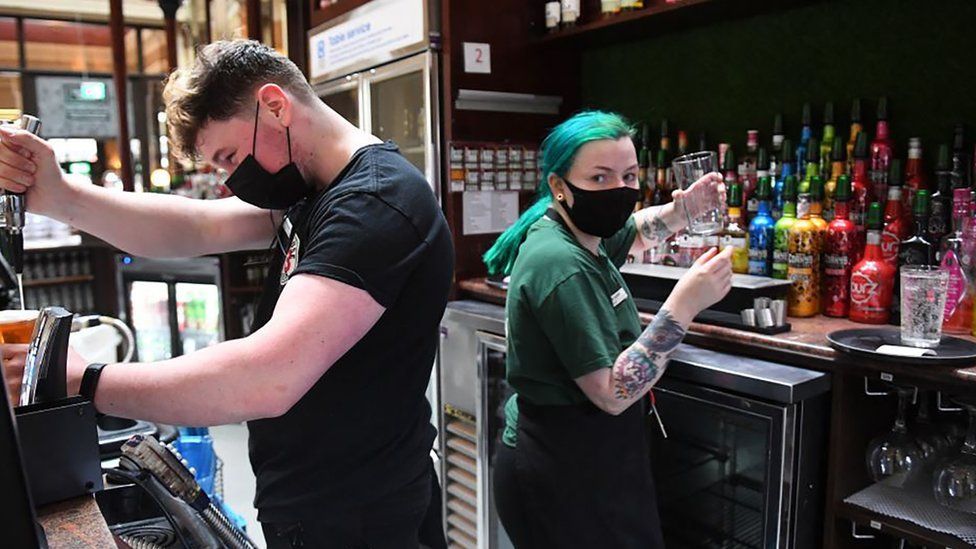 2. Queues as shops in Northern Ireland reopen
Shoppers across Northern Ireland have been queuing outside stores as lockdown eases – allowing retailers to reopen. Gyms, pubs, restaurants and cafes can also now reopen, while hospitality businesses must only operate outdoors – our picture gallery shows people enjoying drinks in the sun. Here's a reminder of the rules across the UK.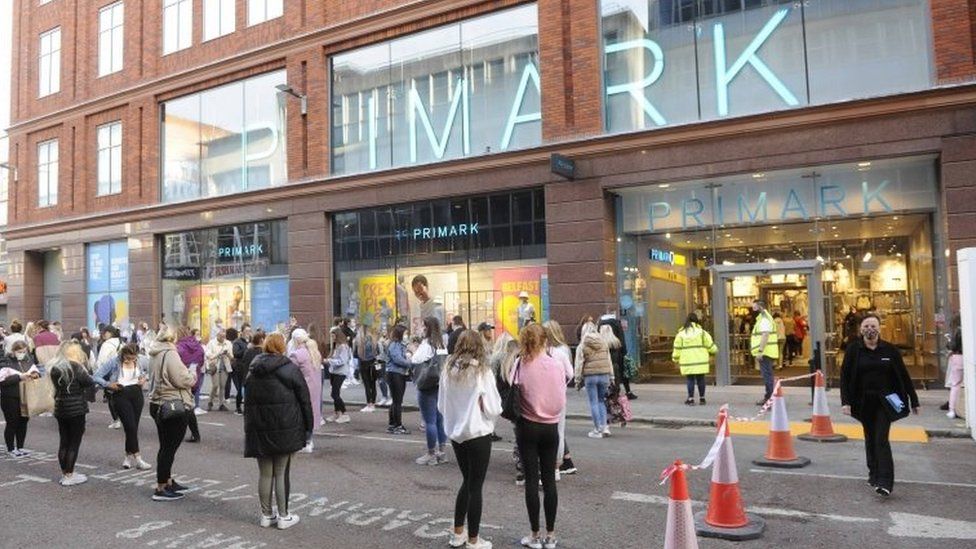 3. Record one-day rise in infections in India
Officials in Delhi have been urged to find more sites for cremations as the city's morgues and crematoriums are overwhelmed by masses of Covid deaths. A second wave of the virus is ravaging parts of India, with 386,452 new cases reported on Friday – the biggest one-day increase on record for any country.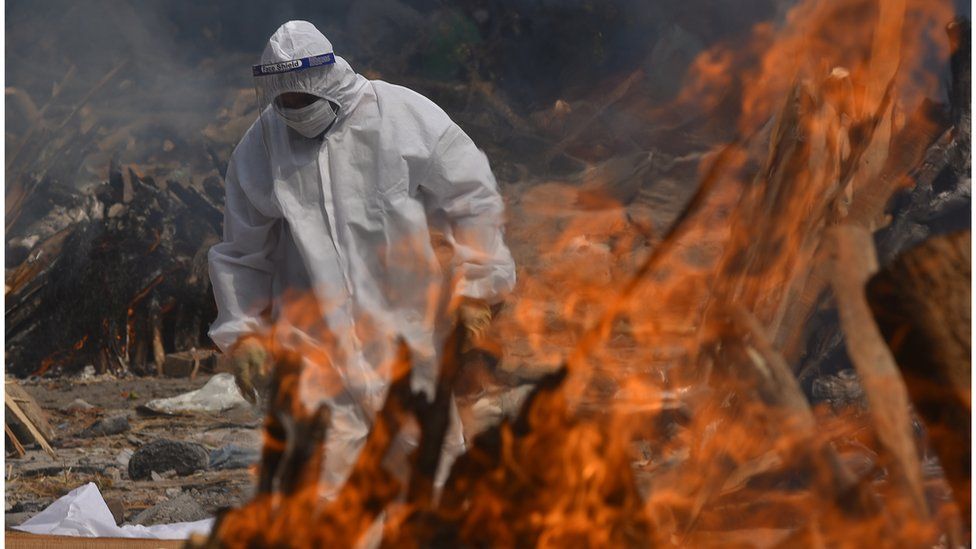 4. Teletext Holidays faces court
Teletext Holidays faces legal action unless it pays back £7m to customers whose holidays were cancelled owing to the pandemic, the Competition and Markets Authority has said. Complaints suggested people were not receiving refunds they were owed within 14 days, as required by law, for package holidays that were cancelled. Teletext Holidays has said it is "extremely disappointed" with the watchdog's actions.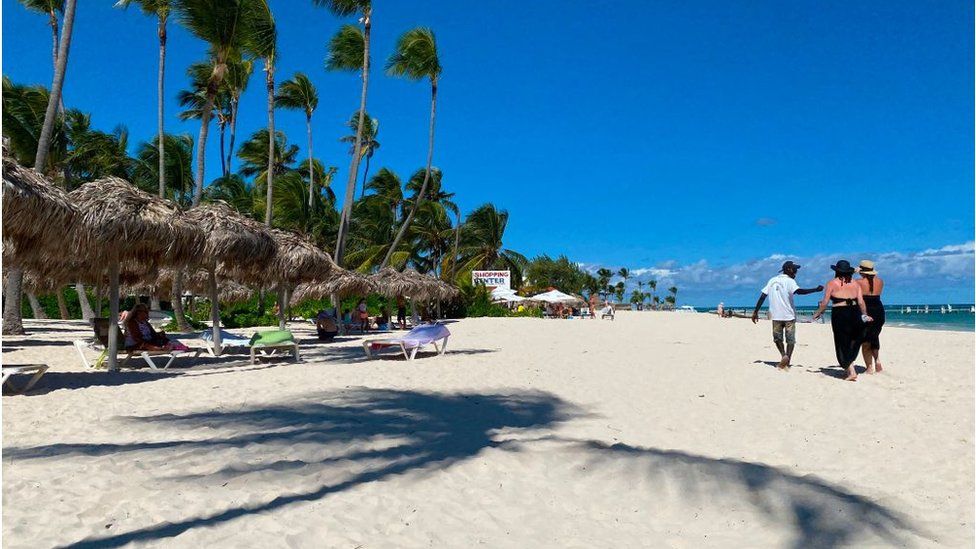 5. Clubbers return in trial event
Liverpool is holding the first pilot of a live music event, with an audience of 3,000 people and no social distancing. Clubbers will, however, need a negative Covid test result before they are allowed into the two-day event. Meanwhile, in Scotland bar and nightclub bosses are mounting a legal challenge over Scottish government restrictions on the industry.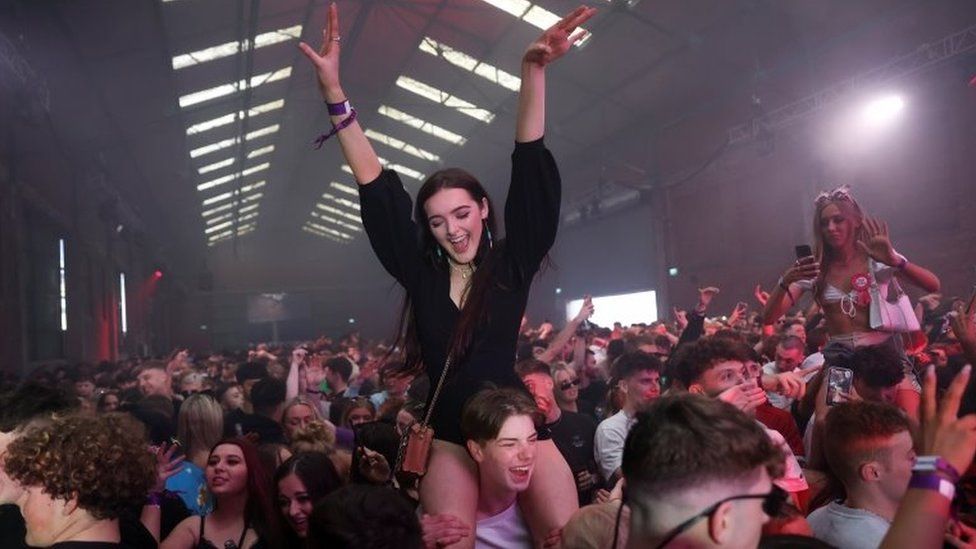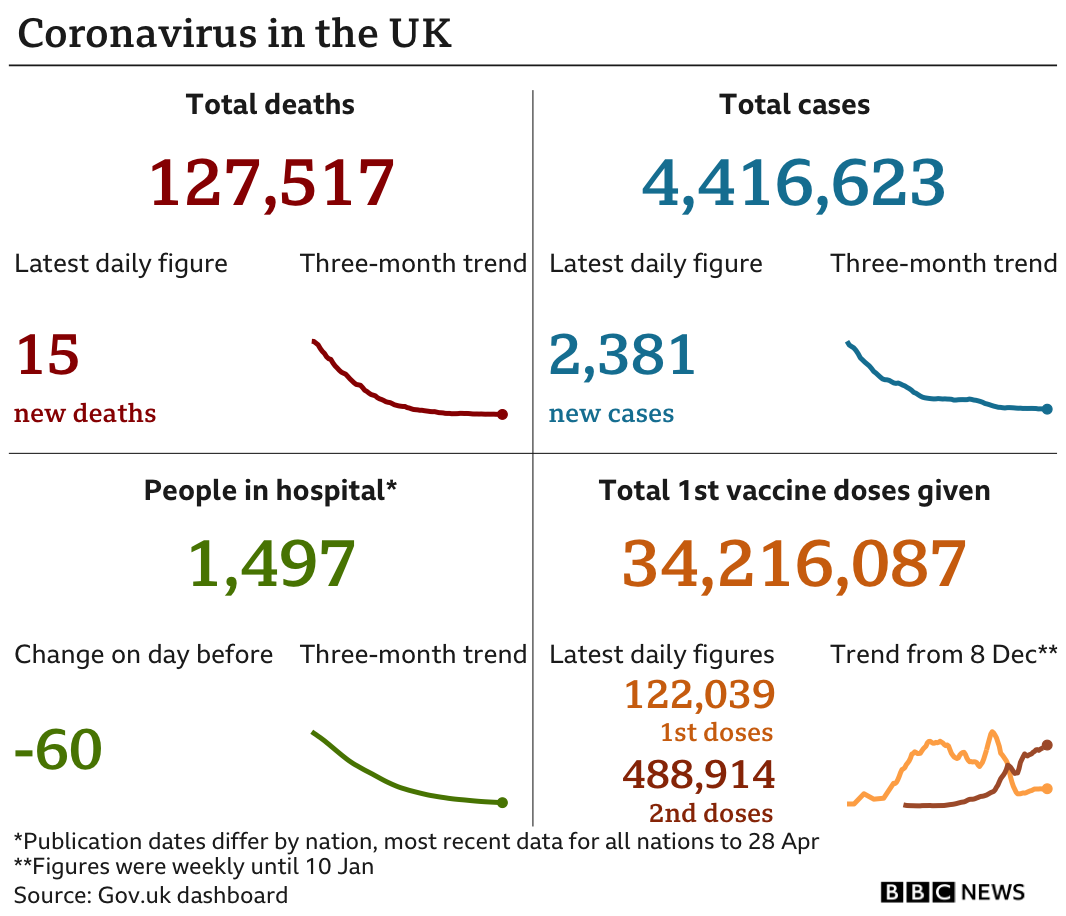 Source: Source BBC