A man who cares for his seriously ill wife has said they are facing homelessness because he cannot find affordable accommodation.
Nikolay Radoev gave up work when a brain condition left his wife Dimanka unable to speak or move unaided.
Homelessness charity Crisis said there needs to be a new national policy to provide more social accommodation.
The government said it has delivered more than half a million new affordable homes in the last decade.
"It's impossible", Mr Radoev said, "when the agency or the owner read that we are on benefits, nobody in the house is working, they just decline the application".
His wife Dimanka was diagnosed with progressive supranuclear palsy (PSP), a rare degenerative brain condition.
He and his stepson Georgi Georgiev care for her full time, but were served notice on their flat in Maidstone, Kent, when their landlord got into financial difficulties and needed the flat back.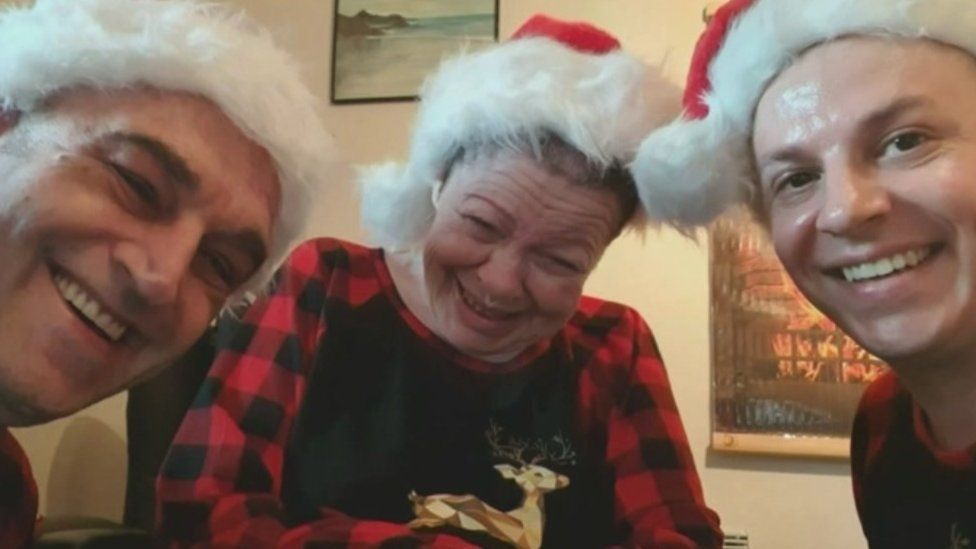 The family has until August to find somewhere, but their specific needs make that difficult.
Mr Georgiev said: "We need a wet room, we need easy access to the outside, something on the ground floor".
Crisis point to this case as highlighting the need for a national overhaul of social housing provision.
"We don't have enough social rented housing for people to be safely accommodated and find a permanent home," Jasmine Basran from Crisis said.
"We really need to see government set out a national strategy, specifically around housing that delivers the genuinely affordable housing that we need".
In a statement, Maidstone Borough Council said it "receives a high number of applications to join the borough's register for social housing, however there has been a significant increase recently which is causing a delay of around 10 weeks to initially assess applications".
A spokesman for the Ministry of Housing, Communities and Local Government said: "We delivered over 243,000 homes last year, since 2010, 517,100 new affordable homes have been delivered, and there is £140 million for councils to distribute in discretionary housing payments in 2021/22 to support renters with housing costs in the private and social rented sectors".
Source: BBC