"They've been known to nudge people's boats," says Olympic kayaker Jo Brigden-Jones, "the bull sharks".
"When you see a big splash you know it's a shark down there."
While the Australian kayaker is surprisingly relaxed about sharing her training facilities with razor-toothed predators (they're not like great whites, she says), most people would be a little worried about sharing the water with the 2.4m (7.9ft) long, 130kg carnivores.
But dodging sharks isn't the only unusual thing about Jo's Olympic journey, which also involves crocodiles, working on the frontline of the Covid pandemic and finding time to run a "side-hustle" cupcake business.
Kayaking by day, shift work at night
Training for the Tokyo Olympics, which will be Jo's second Games, would be a full-time gig for most people, but she's managed to combine a career as an elite athlete with another demanding profession – saving lives as a paramedic.
It's a tricky juggling act that's seen Jo combine training on rivers and working out in the gym with emergency call outs, night shifts and overtime.
And that was before the Covid pandemic hit.
"You go from hearing about it all the time, talking about it, and all the what-ifs to it staring you in the face," she says.
"PPE was really important as we had Olympic trials coming up. You are putting yourself in danger with the unknowns."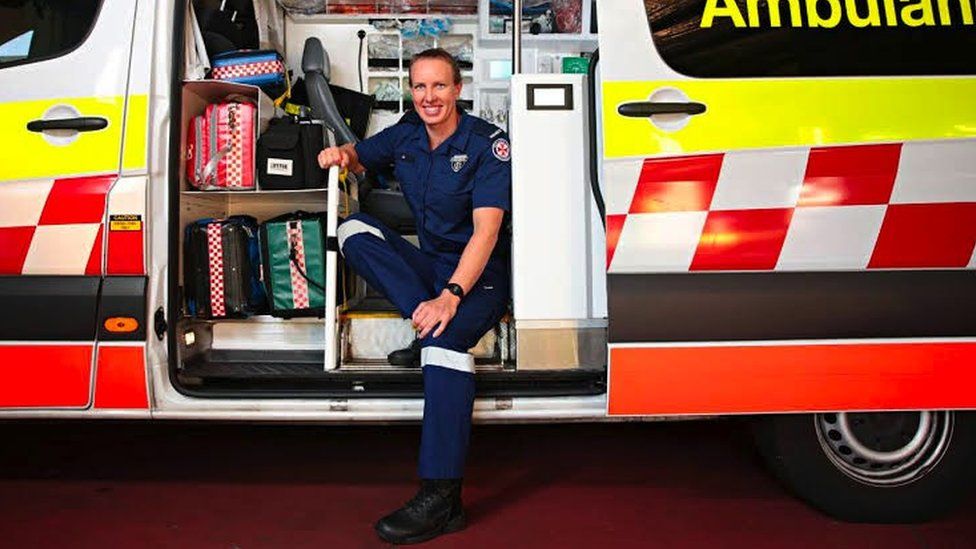 Jo qualified for the Olympics just a few weeks before the Games were postponed last year.
"I was completely heartbroken and devastated but I fully understood the reasons why."
"But the choices and sacrifices I made to dedicate my life and my every day towards this one goal, and to have that postponed by 12 months, was massive for me."
It was an especially bitter blow as the 33-year-old had planned to retire afterwards.
Tokyo 2020 was meant to represent a reward at the end of a long career that had seen Jo miss out on both the 2008 and 2016 Olympics by just one spot and having her shoulder surgically rebuilt.
"Being an older athlete and knowing that my body is breaking down and only just holding it together with some sticky tape, would my body make it through another 12 months of beating myself every single day? It was quite hard to take."
'I knew there's life outside sport'
Jo feared it was the end of a career that started at age 13 when she was selected at a programme to identify sporting talent. She was marked as someone who might do well at paddle sports because of her strength, fitness and long reach.
"I didn't even know what kayaking was when I got involved," says Jo, but adds she quickly fell in love with the sport.
But there was another love.
"That medical side of things always interested me, and what I discovered I was passionate about – having an impact on your community. I thought that being a paramedic would be a fun, exciting and rewarding job."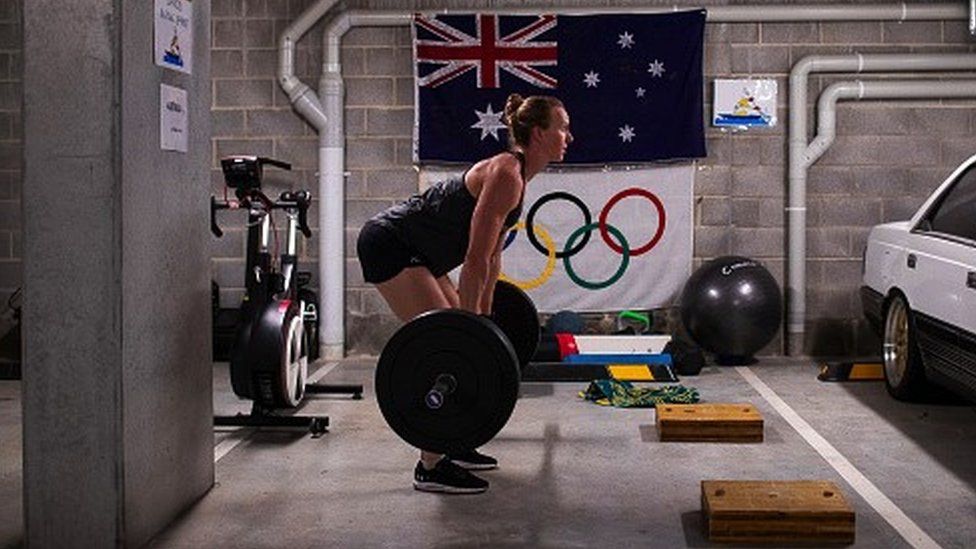 Despite the huge drain on both her time and energy, Jo says working while training as an elite athlete was helpful.
"I guess there have been some stages throughout my career where I probably have had to work a bit too hard, or haven't had the recovery I needed because I've had to rush off to work or come from a night shift."
"But I've taken that pressure off myself, because I knew that if things don't work out in sport there's a life out there. That's why I'm still paddling today."
Side hustle
Training for the delayed Tokyo Olympics while Australia was in the grip of strict Covid regulations meant some tough choices for Jo.
She was forced to go to a different state to join a training bubble with the rest of her team, and had to wait until a transfer came through for a new, local, paramedic job.
This led to Jo adding a new profession to her resume – baking cupcakes.
"I've always had a passion for baking and cakes and a sweet tooth – it turned from a bit of a hobby into a side-hustle and business as well," she says.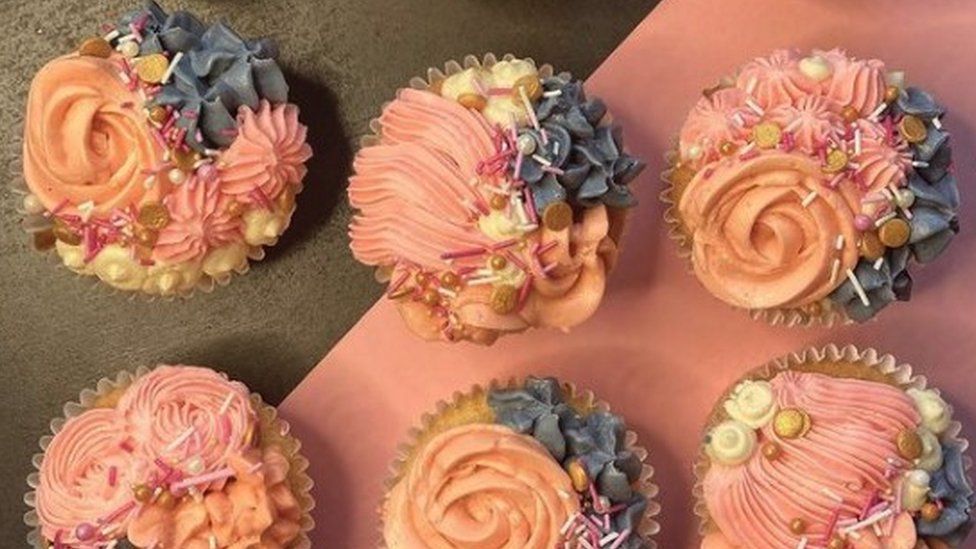 Her cupcakes however, are not meant for athletes or anyone else trying to watch their weight.
"I believe if you're going to eat a cake you have to commit – you can't take shortcuts, you can't cut sugar out. If you're going to go for it, then you go for it all out."
Surprise in the water
Jo's trip to isolation training camp brought one other surprise.
Numerous crocodiles have previously been spotted on the river where they were training.
"We haven't seen any crocs out paddling, which is good, but we did go to a crocodile farm."
There, staff showed them a particularly huge crocodile that had been captured at the rowing club the Olympics team were training at.
"We didn't need to hear that story."
Jo will compete in the Women's Kayak Four 500m on Friday 6 August.
Source: BBC