The GaDangme Kpee (Association) Of Georgia celebrated a colorful Homowo Festival at Pickneyville Park in Norcross Georgia on September 4th, 2021.
The celebration begun with drumming and dancing as invited guests dignitaries from all over the State of Georgia as well as other States gathered.
In attendance were Nananom, traditional chiefs and Queen mothers, representing the various Ghanaian communities in Georgia. The program was hosted by Nii Martey Kwao, the Developmental Chief of Prampram, Ghana and also the Mantse of GaDangme Georgia.
Nii Martey Kwao welcomed everybody to the festival and was delighted by the enthusiasm of the huge crowd present. Attendees were entertained with performances by C K Entertainment led by Kofi Mauko, a cultural group based in Tennessee. They entertained the crowd with varieties of Ga and Dangme traditional songs.
Special guest and chair for the occasion was Mr. Benjamin Aryertey, a leading member of the GaDangme (Kpee) Association of Georgia. In his keynote address, Mr. Aryertey expressed gratitude to the GaDangme Association and to all present. He called for GaDangmes to unite and work for the common good of all. He expressed delight that GaDangmebii in the Diaspora can come together to organize such a memorable event. He urged GaDangmes everywhere to be proud of their culture and heritage and saluted the organizers of the 2021 Homowo Festival.
In his presidential address, the president of the GaDangme (Kpee) Association, Mr. Benjamin Akrong explained the meaning of Homowo and why it is celebrated. Mr. Akrong emphasized that the word "Homowo" is derived from two Ga words HOMO meaning hunger and WO meaning to hoot at. Homowo therefore means hooting at hunger. According to legend, during the process of migration, the Ga nation experienced famine and severe hunger. They had only few corns left, and they could starve to death after the last grain was eaten. A life and death decision was made to till the ground and plant the corn.
Mr. Akrong also spoke about the projects and achievements of Ga Dangme Georgia
"On occasions like this, we would like to recount the good work done with our little contributions which mainly come from our members and sometimes through mini fundraisers" he said. He recounted some of the projects undertaken by GaDangme Georgia, including Adafor hospital, Kordiaber Roman Catholic Hospital, Teshie Lekma Hospital and La Polyclinic. Items supplied to these hospitals include: Blood pressure Machines, Oxygen monitors, Veronica Buckets. He pledged more of such projects in the future.
The president ended his speech by calling for unity and invited any GaDangme who has not yet joined us to do so. Naa Oyo Quartey-Papafio of the GaDangme Youth Group gave an inspiring rendition of the meaning of Homowo in Ga and English.
Source: Mr. Reuben Darku, VP, GaDangme Kpee (Association) of Georgia, USA.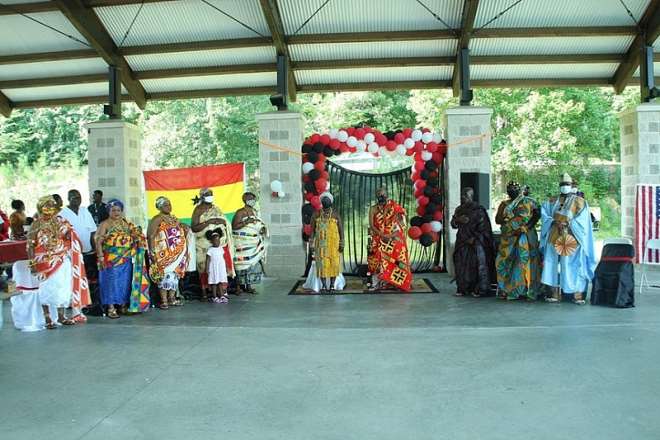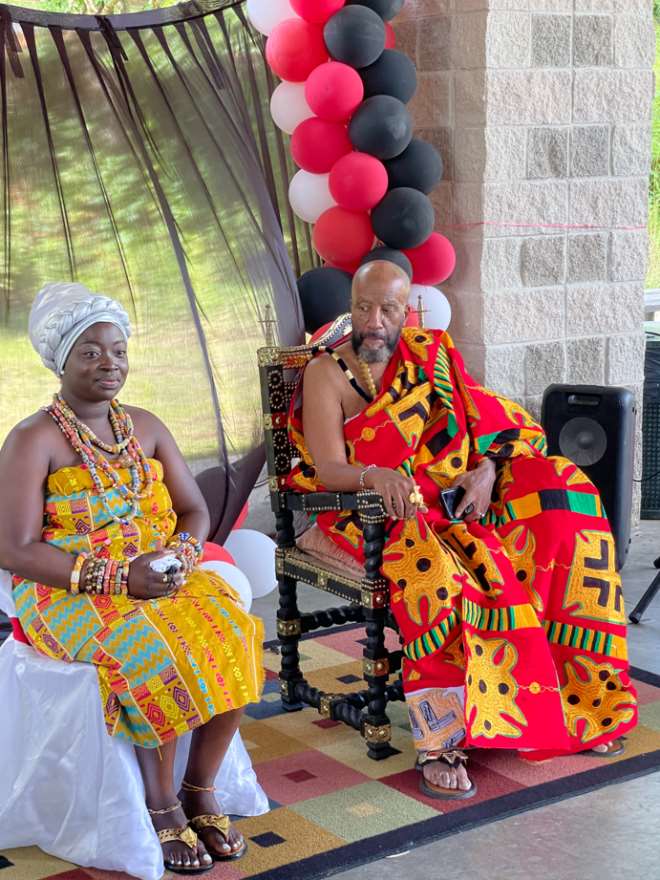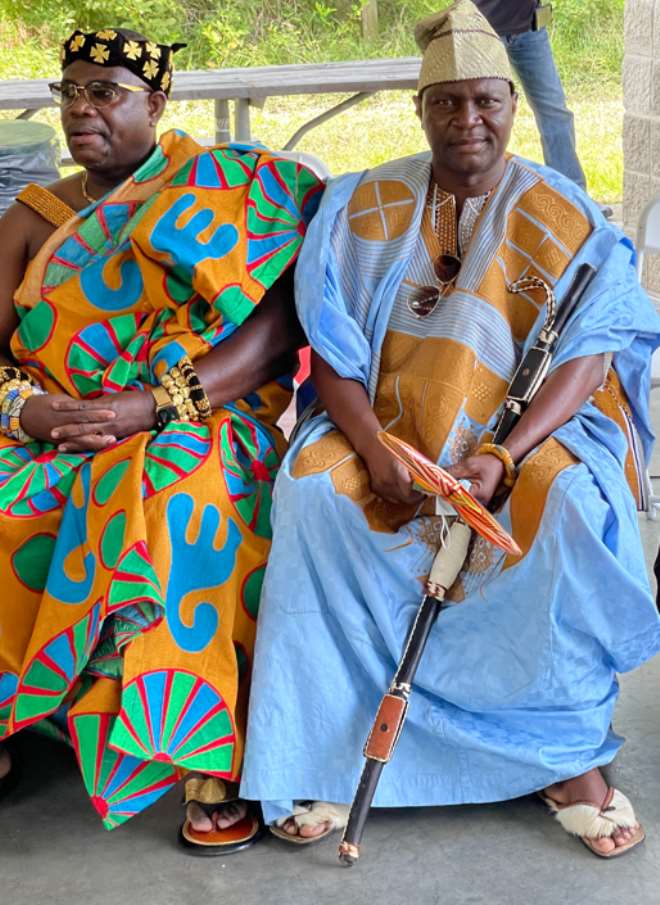 Source: Modern Ghana